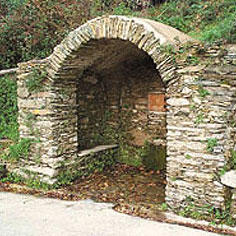 Environment and Biodiversity
Place
Pietracorbara (Corse), France
Sponsor
Gilles Rousseaux
Grant
10,000 € to the Selection Committee at 2004/07/06
Project leader
For several years now, the Petra Viva association has been fighting to save and promote the Pietracorbara valley to the east of Cap Corse. Since its founding, the association has been active on numerous fronts: opening rambling paths, beach clean-ups, assisting isolated villages, vaccination of chestnut trees, etc. It has also been extremely active in promoting community heritage and organises regular exhibitions and cultural events while encouraging historical and archaeological research. It is largely dependent on volunteers and assistance from the valley's inhabitants.
The key: integration contracts
One of its flagship projects is the creation of a "Route de l'eau", a 16 km circuit enabling tourists to discover Genoese bridges, traditional fountains and several windmills. At the heart of the circuit lies the Eau Vive windmill which Petra Viva has restored, making it a venue for meetings and educational exhibitions aimed at increasing visitors' awareness of the need to preserve natural resources and the wealth of the local heritage. An opportunity to bring economic benefits to the valley and create jobs and new businesses (welcome, exhibition, teaching).
In partnership with the Fondation du patrimoine and the Leader + European programme, the Veolia foundation has participated in the renovation of this complex, which has already helped offer professional integration contracts to several persons.