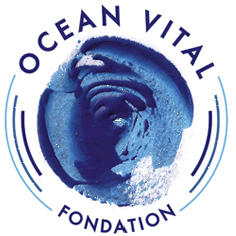 Environment and Biodiversity
Project leader
Place
Olonne-sur-Mer, France
Sponsor
Stéphane Coevoet
Grant(s)
15 000 € to the Selection Committee at 2007/10/02
"A fantastic project: this new wind generator is more environment friendly because it's more aesthetic and less noisy than its predecessors."
Stéphane Coevoet
Raphaël Dinelli knows the ocean well. For 15 years, this sailor and lover of the planet has scoured all the seas of the globe, making three round-the-world tours and several transatlantic crossings. During his travels, the reality of climate change appeared to him with increasing cogency, and sometimes to a particularly worrisome degree, as in the Antarctic, where the melting polar ice is already causing sweeping changes in ecosystems.
On his return to terra firma, his maritime observations led him to commit to a long battle in favor of environmental conservation. Raphaël Dinelli created the "Océan Vital" foundation in 2002, with the aim of protecting the oceans and the planet from massive pollution due to CO2.
The silent wind generator
The Océan Vital Foundation focuses all its efforts on applied research. Based on a laboratory ship, it will be testing innovative technologies and equipment to generate electricity, thanks to renewable energies. These new products, utilized in extreme navigation conditions, will have plenty of time to prove their dependability, before being developed on a larger scale for applications on land as well as at sea.
Among the projects under way, the Océan Vital Foundation has asked the Veolia foundation to help it build a new wind generator with a "marinized vertical shaft". Designed on the principle of a separation between the blades and the central mast, it has the great advantage of being quiet, better wind stability than propeller wind generators, is less dangerous to birds, and also offers a higher electric power generation efficiency than a "conventional" wind generator. This is an innovation of interest both to sailors and the many communes which have already opted for wind power, despite being discouraged by the acoustic pollution that it causes.