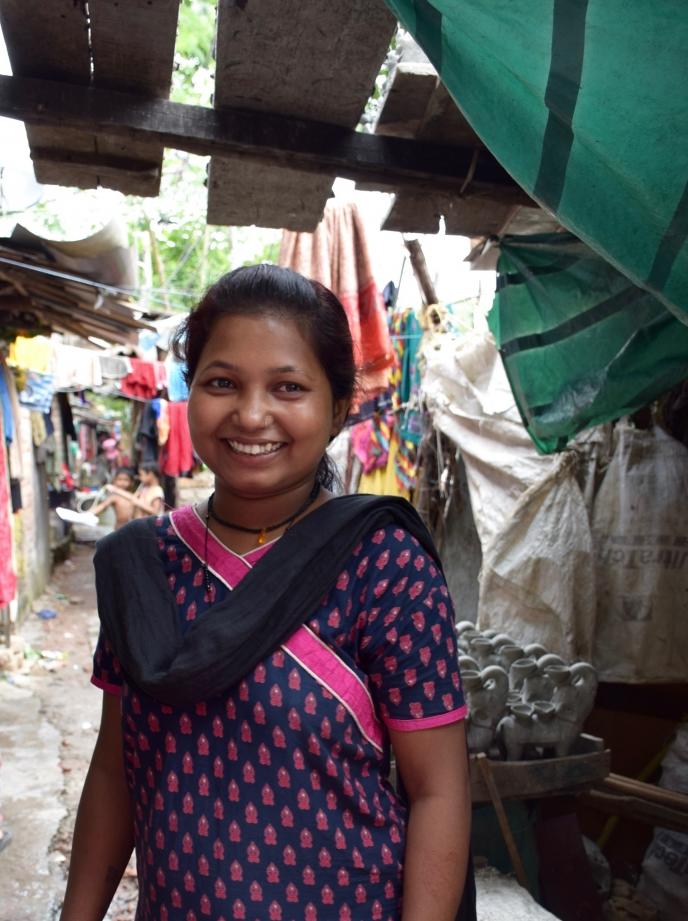 Social and Employment
Locations
Kolkata and New Delhi (India)
Sponsors
Nicolas Germond
Justine Lerche
Dotations
€10,000 for the Committee on 16/09/2015
€10,000 for the Committee on 13/10/2016
€20,000 for the Committee on 10/04/2018
€20,000 on 19/06/2019
Project Leader
"I have witnessed LP4Y's work and its impact in India for over a year and a half. In a country where half the population is under the age of 35 and in which one million new job seekers arrive on the labour market every single month, young people from deprived areas are the first to suffer the effects of exclusion. LP4Y does not just help young people to leave behind unstable situations. It also equips them with the skills needed to integrate into society and build a business."
​Justine Lerche
LP4Y has an original approach. The association focuses on the professional and social integration of young adults aged 18-24 and is banking on entrepreneurship to help its target group. LP4Y has set up micro-enterprise incubators close to shantytowns. Referred to as Life Projects Centres (LPCs), these centres offer young people with major difficulties (isolated mothers, education system dropouts, people with disabilities, ex-offenders etc) a tailored coaching programme - Professional Training for Entrepreneurs.
"LP4Y: schools of hope coming alongside excluded young people", Planet
12 months of training and coaching
Young people have to commit to 12 months of training. They follow a strict weekly schedule for five days every week: 2.5 days are devoted to developing and managing their chosen micro-business, 1.5 days to brushing up their education, and finally one day of coaching enabling them to learn to manage their emotions and articulate their life plans.
 
The young people receive a weekly allowance to help them become independent throughout their PTE (Professional Training for Entrepreneurs). The allowance is known as Life Project Money. This funding - a real investment in addressing youth social exclusion - is one of the strong points of the LP4Y system. The allowance is double the poverty threshold (€1.5) while remaining below the local minimum wage in order not to demotivate young people in their search for employment. The allowance lifts the young people out of poverty as soon as they arrive at the centre and enables them to train for a year while meeting their needs. The young people are given guidance about the best way to use their Life Project Money.
2000 young people coached in the Philippines, Indonesia, Vietnam and India
Since the opening of the first centre in the Philippines in 2009, LP4Y has supported 2000 young people towards professional integration in the Philippines, Indonesia, Vietnam and India. 1000 young people are integrated into the professional world, 300 in job search and 600 in training. Over 80 international development volunteers supervise and deliver the courses. In 2015, the association stepped up its efforts by opening four centres in India - two in New Delhi and two others in Kolkata. Since 2017, LP4Y has also expanded its activities in Mumbai, Bangalore, Chennai and the rural area near Raipur.
Veolia participates in the development of the micro-economic activities of young people monitored by LP4Y. 
The Veolia Foundation supported the opening of a centre in Chetla shantytown to the south of Kolkata. The young people who enrol are following a training pathway which has already proved its worth in centres in South-East Asia. They receive guidance inside and outside the centre, from taking their first steps in the world of business to putting together a life plan, whether it involves joining a business, setting up an income-generating activity or continuing with their studies.
In New Delhi, the Foundation supported the renovation of Pahar Ganj centre in 2016, improving the working conditions of the young people being coached by the LP4Y volunteers-trainers. In 2018, the Foundation is once again offering its support with the Life Project Money initiative bringing together several teams of students.
Each centre should be able to host two to three programmes of fifteen to seventeen days each. The idea is that the income generated by the micro-businesses contributes to balancing the programme's budget, enabling new centres to be opened and even more young people to be supported. LP4Y's initiative is ambitious but is based on proven experience and demonstrable success stories.
In New Delhi, nearly 200 young people have been supported since the opening of the Life Project Centers in Paharganj and Sangam Vihar in 2016. More than 60 young people are professionally integrated and about sixty are being trained. Young people work in a variety of fields: office workers, pharmacy assistants, mobile phone salesmen, in the Opera House, in a local bakery...