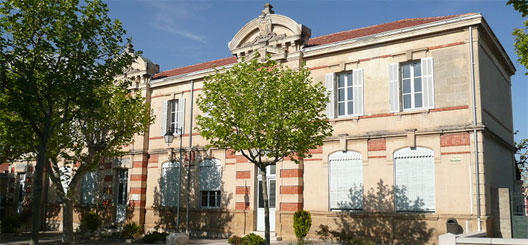 Environment and Biodiversity
Place
Roque-d'Anthéron, France
Sponsor
Christophe Lahouze
Grant(s)
10 000 € to the Selection Committee at 2012/06/05
Project leader
"This project for a composting platform responds to a genuine dynamic around local development."

Christophe Lahouze
Faced with the sweeping changes affecting our society and especially the rural world and agriculture, the rural homesteaders movement aims to pursue projects of community benefit on behalf of all the users of the rural space. Created in 1949, the Fédération des foyers ruraux des Bouches-du-Rhône groups 26 local nonprofits and, with its 6 000 members and volunteers, its employees (about 20 fulltime equivalents), participates in organizing a balanced coexistence in the rural world on its territory. Its main activities range from assistance to local nonprofits to environmental education projects, and include literacy, youth and workforce development projects as well as the creation of shared gardens.
Creation of a training facility on collective composting
The Fédération des foyers ruraux des Bouches-du-Rhône is backing the initiative of one of its members, the Croq'Jardin ecological garden, for the creation of an educational composting platform for agriculture purposes. This collaborative project enlists the population and the farmers, tradesmen, caterers and collective kitchens, via an outreach partnership convention. Ultimately, the platform helps generate a collective dynamic on the commune of la Roque-d'Anthéron by the collection, treatment and in situ composting of part of the green waste and organic waste produced by the inhabitants, and the production of quality organic matter and equipment pooling with the local farmers. The creation of a training facility on collective composting is also planned, aimed at the technical services and associations of the Aix region. The project's direct beneficiaries are a hundred persons, visitors to the ecological garden, as well as the youngster who has a job as assistant composter.
The Veolia Foundation is participating in purchasing the green waste grinder.