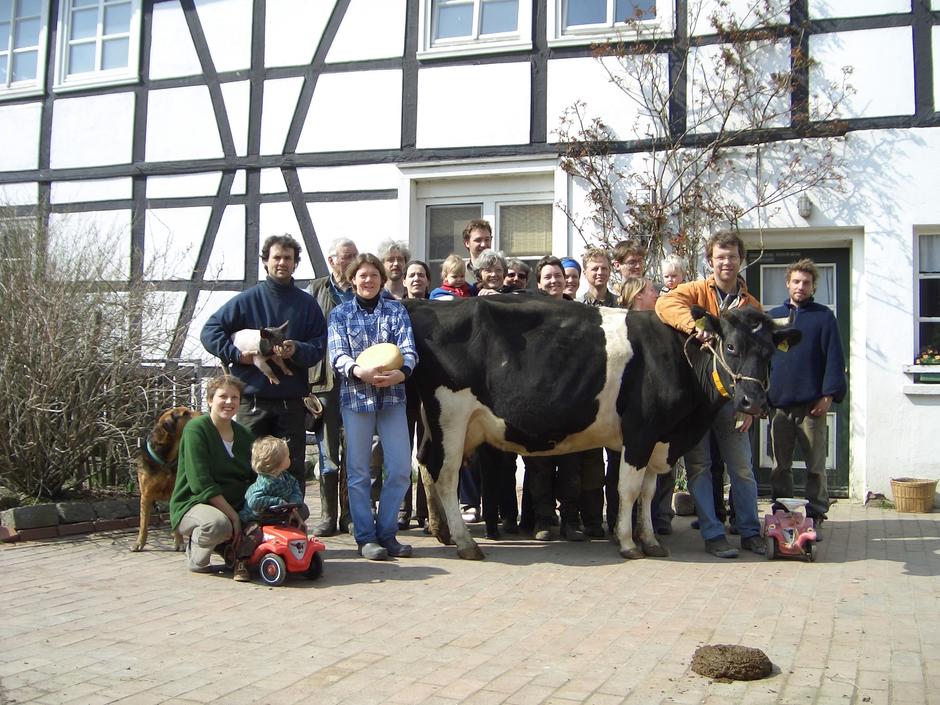 Environment and Biodiversity
Place
Windrath valley, Land of Northern Rhineland - Westphalia, Germany
Sponsor
Peter Hartwig
Grant(s)
20,000 € to the Selection Committee at 2005/10/04
  Project leader Schepershof
« Each step in this project's development has been carefully thought through and prepared in true country style! I am convinced that the cheese factory will prove to be a watershed in the farm's development. »

Peter Hartwig
When the Schepershof farm was taken over by an association 26 years ago it was in a sorry state. But after a lot of hard work and commitment, it has become the nerve centre for their overall project:??? to design a facility which draws together organic farming, social therapy and environmental protection. Over the past 25 years, in liaison with five other farms and partner associations in the Windrath valley, they have managed to upgrade a plot of over 60 ha in accordance with ecological criteria while raising twenty or so cows, sheep and some 200 chickens. A dozen staff are permanently employed, including four trainees while forty or so school children attending courses regularly contribute to the work of the farm.
Integrating the disabled
To open one of the farm's areas of activity to the general public while creating job opportunities for the disabled, the Schepershof farm is now launching a project to build a glass-walled cheese factory. In this future building, one side of which will be glassed and equipped with a covered passageway enabling visitors to see how cheese is made, around 100,000 kg of milk will be processed every year to produce pressed cheese, fromage frais, yoghurt and creme fraiche. A permanent job will be created for a disabled person and the association plans to offer "social integration" contracts to people suffering from mental illnesses or who attend social integration establishments which whom the farm built up long-standing relationships.
The cheese factory will eventually make a profit which will boost the farm's turnover. This new project will require significant investment from the outset. The Veolia Foundation has decided to take part in this initiative by providing funding of 20,000 euros which will cover the cost of pasteurisation equipment.