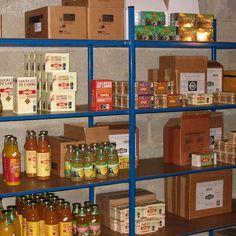 Social and Employment
Place
Seine-et-Marne, France
Sponsor
Anne-Laure Pellegrin, Campus Veolia
Grant(s)
20,000 € to the Selection Committee at 2005/07/05
Project leader
Epice 77
« Creation of a co-operative company makes it possible to tackle the issue of fair trade in a highly professional manner. What makes this project particularly worthwhile is that it is well organised and championed by a management team which has considerable experience of these kind of networks. »

Anne-Laure Pellegrin
Although the notion of fair trade is becoming increasingly popular, the sector needs to become more professional, particularly with regard to supplying local stores which continue to draw in loyal customers.
This was the thinking behind the decision of "Épice 77", which since its creation in 2002 has become a key organisation regionally and is viewed as a benchmark player in France by the Max Havelaar NGO, to set up an SCIC (cooperative company) in Clos-Fontaine, thus consolidating its presence in Seine-et-Marne.
The SCIC has a three-fold remit: ensure the distribution of fair trade products to small shops, regional authorities and works councils, take the association's work forward in the fields of training and public information and get the socially excluded back into work by offering them goods handling and delivery jobs.
The cooperative spirit at the heart of the process
Confident of the wisdom of its project further to feasibility studies funded by the department's economic agency and "Afile 77", a social integration funding organisation, "Epice 77" has chosen this particular legal form in order to marshall all of its partners around common economic, social and pedagogical objectives. It has received the support of Max Havelaar France, the European institute for sustainable development, the "Éco-maires" movement, "Alter Éco", the main supplier, and "Agir ABCD" for support of two staff employed on social integration contracts who will join the team comprised of two permanent employees and volunteer staff.
The involvement of Veolia foundation, coming on top of funding from Crédit Agricole, the Foundation Macif and Cigales, will enable purchase of the equipment needed to start up the SCIC (computers, furniture, vehicles and logistic equipment).