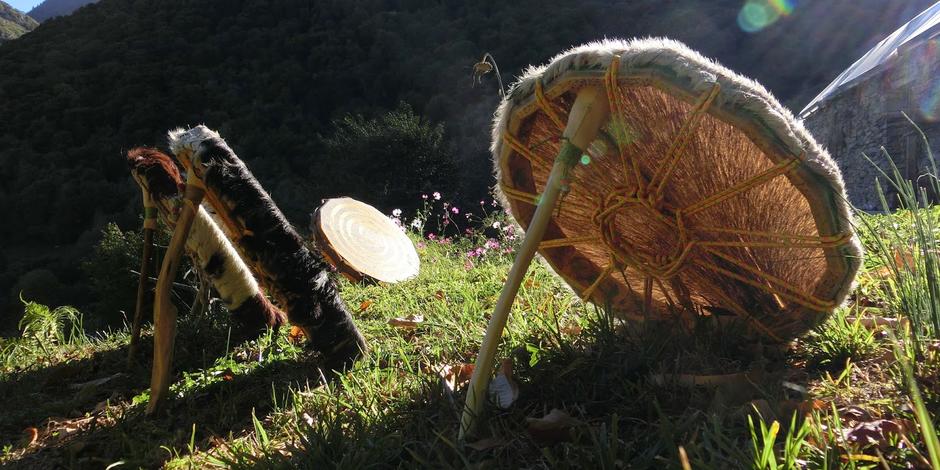 Environment and Biodiversity
Place
Essonne department of France., France
Sponsor
Christian Dexemple
Grant(s)
€9,000 to the Selection Committee at 2005/04/05
  Project leader Totems et tambours
«  The quality of the therapeutic work of the volunteers, child psychiatry professionals and artists is beyond question. The work helps children who can't express themselves in traditional ways to rediscover the path to communication. »

Christian Dexemple
How do you help autistic or psychotic children and adolescents to come gently out of their shell and start encountering others without insurmountable anxiety? By getting them started with photography, painting, choral chant, music or puppet shows. Through their involvement with the Totems & Tambours Association, child psychiatry professionals as well as artists are counting on helping the young patients to blossom during workshops devoted to self-expression and artistic creativity.
Weekly workshops
In the Essonne department of France, Totems & Tambours organises several weekly courses in certain care centres, such as the Day Hospitals of Sainte-Geneviève-des-Bois, the shelter at Savigny-sur-Orge, a medical psychology centre at Grigny-la-Grande-Borne. In addition, volunteers from the Association offer these young people frequent cultural outings, to the theatre, cinema or museum.
The Veolia foundation is helping Totems & Tambours to develop its various activities. The grant of €9,000 will make it possible to acquire supplies and fittings to enliven the art, photography, puppet, choral chant and music workshops.