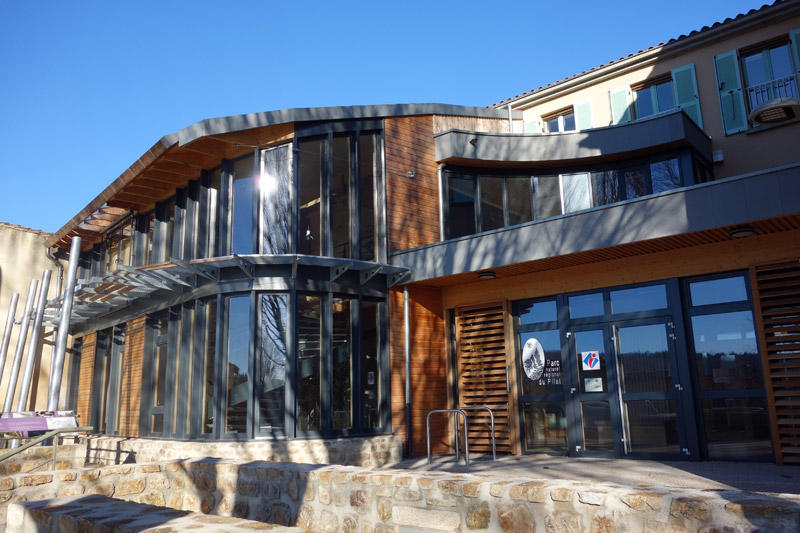 Environment and Biodiversity
Place
Pélussin, France
Sponsor
Céline Perlier
Grant(s)
€10,000 to the Selection Committee at 2012/12/19
Project leader
"I feel very strongly about the environment, and have a special and personal interest in the Pilat Park and its biodiversity. It's important to stress the originality of the project, particularly in terms of sustainable and local economic development of this region, which has still been preserved. Besides, as the sponsor, I could add my knowhow in materials upgrading (building industry waste) and even the use of recycled materials, and can also offer them the benefit of the expertise of the regional industrial agency."

Céline Perlier
The Pilat area, a land of contrasts, encompasses a particularly rich living cultural heritage in a small area.In particular, the rivers are dotted with factories and plants, as witnesses of the textile and metallurgical past. Today, like the former industrial facility occupied by the Maison du Parc, these many structures question the territory and its players about their capacity to rehabilitate them and to give them back a vocation (economic activity, residential, etc.), while meeting current challenges associated with climate change and the rational use of resources.
The Pilat also accommodates a population of nearly 55 000, attracted by its economic, social and cultural activity, but heavily dependent on the built-up areas and the nearby Lyon - Saint-Étienne metropolitan hub.As to the Pilat Park, like other territories close to large built-up areas, it is specifically endowed with a diversified but fragile nature. Hence the mission of the public-private authority of the Pilat Regional Nature Park is to conserve and enhance the natural and cultural heritage while developing an economy specific to the region in order to sustain a dynamic local life.
The Maison du Parc, a meeting place
Installed at Pélussin, in a mill where silk was once spun, the Maison du Parc, in addition to the administrative services of the public-private authority of the Pilat Regional Nature Park, accommodates the Maison du Tourisme for public reception and information.
Open all year round, it offers visitors (5 000 on average per year) the discovery of the Pilat through guided tours, an interactive slide-show and a museographic space for young people. As both a tourist and reception hub for the adult public, links with other thematic centers in the territory, the Maison du Parc is also a meeting place for the partners and elected officials, and an interface with the population, artisans, nonprofits and project promoters.
By 2014, the Park is undertaking a program of comprehensive refurbishing of the Maison du Parc: a rehabilitation with a completely redesigned scenography incorporating a materials library. The project is aimed to be exemplary and innovative, particularly in terms of energy, for the thermal insulation of the building and the adjustment to climate change in particular, and in terms of accessibility to all publics.
A materials library for the Pilat Regional Park
The Foundation is participating in the rehabilitation and extension of the building that will accommodate the materials library.