The deployment of the Aquaforce RO, the latest addition to the Veolia Foundation's range of water purification plants, was tested and validated in mid-January during a trial run in the Pyrénées Orientales. This success allows the Foundation's NGO partners to access a solution for treating brackish water in an emergency context. This is a major step forward for humanitarian actors.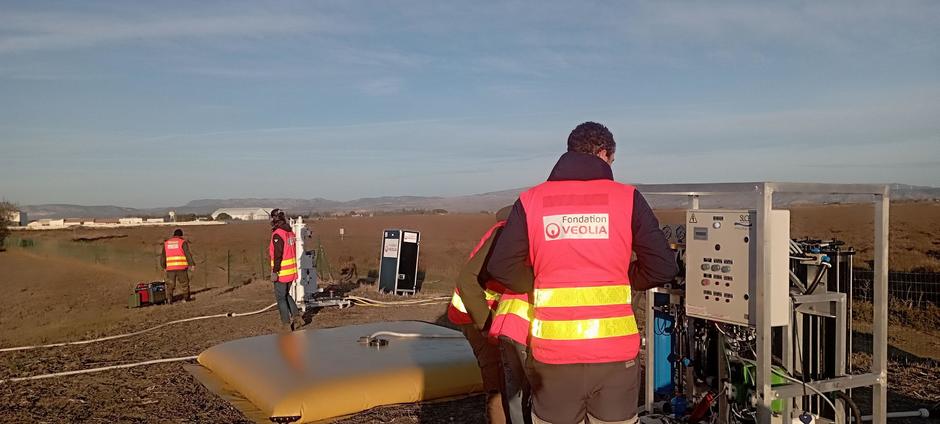 In humanitarian emergencies, particularly after a natural disaster, access to water is vital. For the past fifteen years, the Veolia Foundation has designed a range of mobile units designed to treat water in an emergency to make it fit for consumption: the Aquaforces. These stations, which can be transported by air, land and sea, have until now only treated fresh water. However, access to salt-free water - found near a lake or river - is not always possible. This has been demonstrated in recent years in the Caribbean, for example in 2017 after Hurricane Irma.
A new piece of equipment has been designed to respond to these situations: the Aquaforce RO (for "Reverse Osmosis"), a desalination plant designed by Veolia Foundation engineers with the Group's Veoliaforce volunteers. It was tested in the field in mid-January, near the Salses pond, in the Pyrénées Orientales.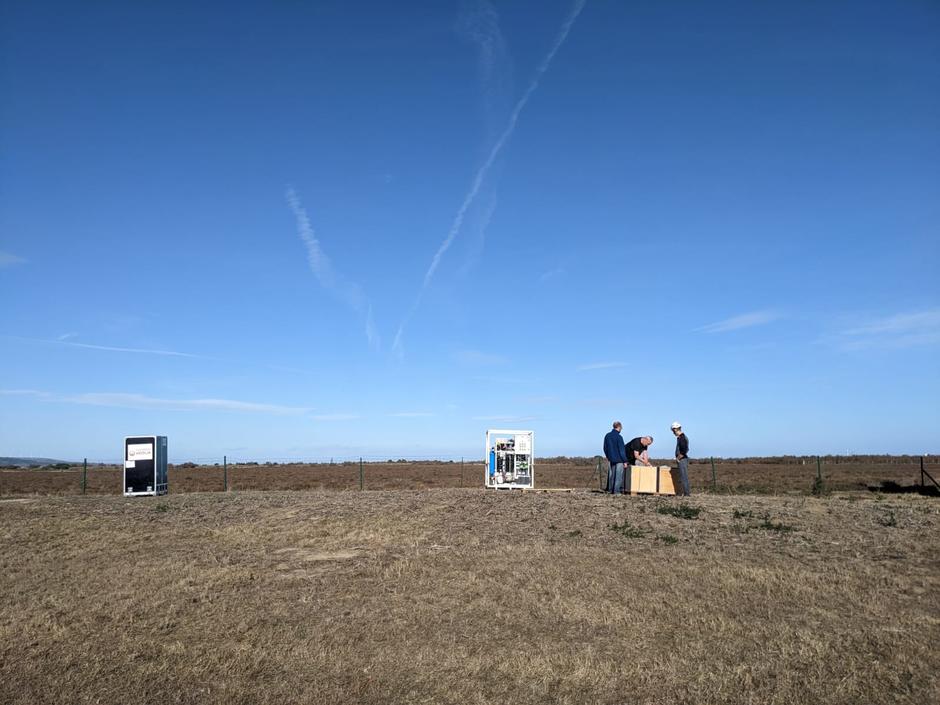 The deployment, which took place in conditions close to humanitarian field conditions, validated the deployability of the station. The unit is operational, accompanied by a user's manual accessible to the greatest number of people and packaged to be transported to any location.
The Aquaforce RO completes the Foundation's range of mobile water purification units by making it possible to cover brackish water contexts. The field of possibilities is opening up: humanitarian personnel and Veoliaforce experts can now deploy a classic Aquaforce or an Aquaforce RO depending on the source of water identified. The Veolia Foundation is continuing its work of innovation for the benefit of the humanitarian sector.
Aquaforces, a standard in humanitarian intervention
The Aquaforces range of equipment designed by the Veolia Foundation is regularly deployed in the field with the Foundation's partners: Médecins Sans Frontières, the Crisis and Support Centre of the French Ministry of Europe and Foreign Affairs, the French Red Cross.... These water treatment units have been designed to meet the specific requirements of emergency and post-emergency interventions: robust and adaptable, they are accompanied by user manuals available in several languages, accessible to the greatest number of people.