The town of Uvira, in eastern Democratic Republic of Congo (DRC), was nursing its wounds after floods at the end of April. In this landlocked area between Lake Tanganyika and the Mitumba Mountains, bad weather and successive river floods destroyed several thousand homes and left dozens of people dead. Monusco peacekeepers, Unicef, the NGO Oxfam and other humanitarian partners intervened to limit the impact of the damage, build dikes and support the authorities.
Regideso, in charge of the public drinking water service, called on its partners to help it restore access to good quality water. The Veolia Foundation, which has been involved for ten years in a program to combat cholera in this endemic region alongside the French Development Agency (AFD) and the LSHTM, responded. The aim is to restore the supply of drinking water so that the population does not turn to the waters of Lake Tanganyika, which are contaminated by cholera.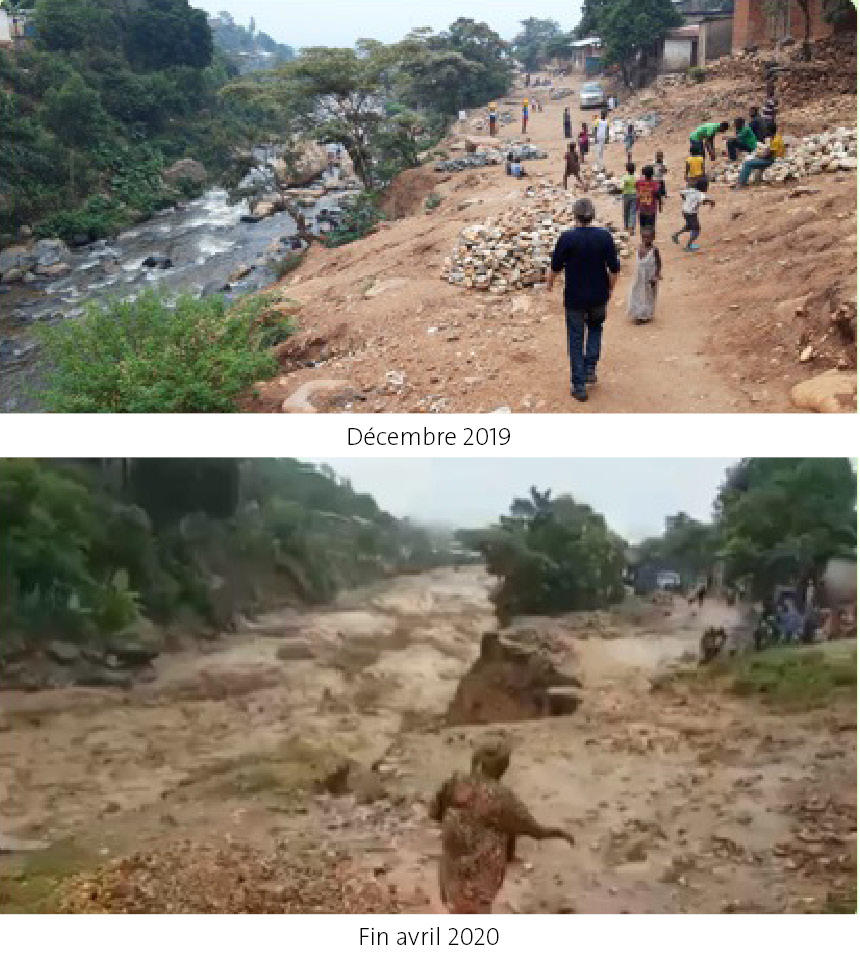 Extensive diagnostic work was carried out to assess, both remotely and with local partners, the consequences of the bad weather on Regideso's infrastructure. The drinking water treatment plant, partially protected from a major flood, was able to be put back into operation thanks to the expertise of the various partners and AFD's financial support. A new, secure raw water collection point was identified on the Mulongwe River and work was carried out on the supply line to restore access to water for the 270,000 inhabitants as quickly as possible.
The infrastructure rehabilitation and creation program which is due to be completed in a few months resumes its course.