Between the training of field operators, NGO employees and Veoliaforce volunteers, the Veolia Foundation is becoming a leading player in providing access to essential services in humanitarian contexts.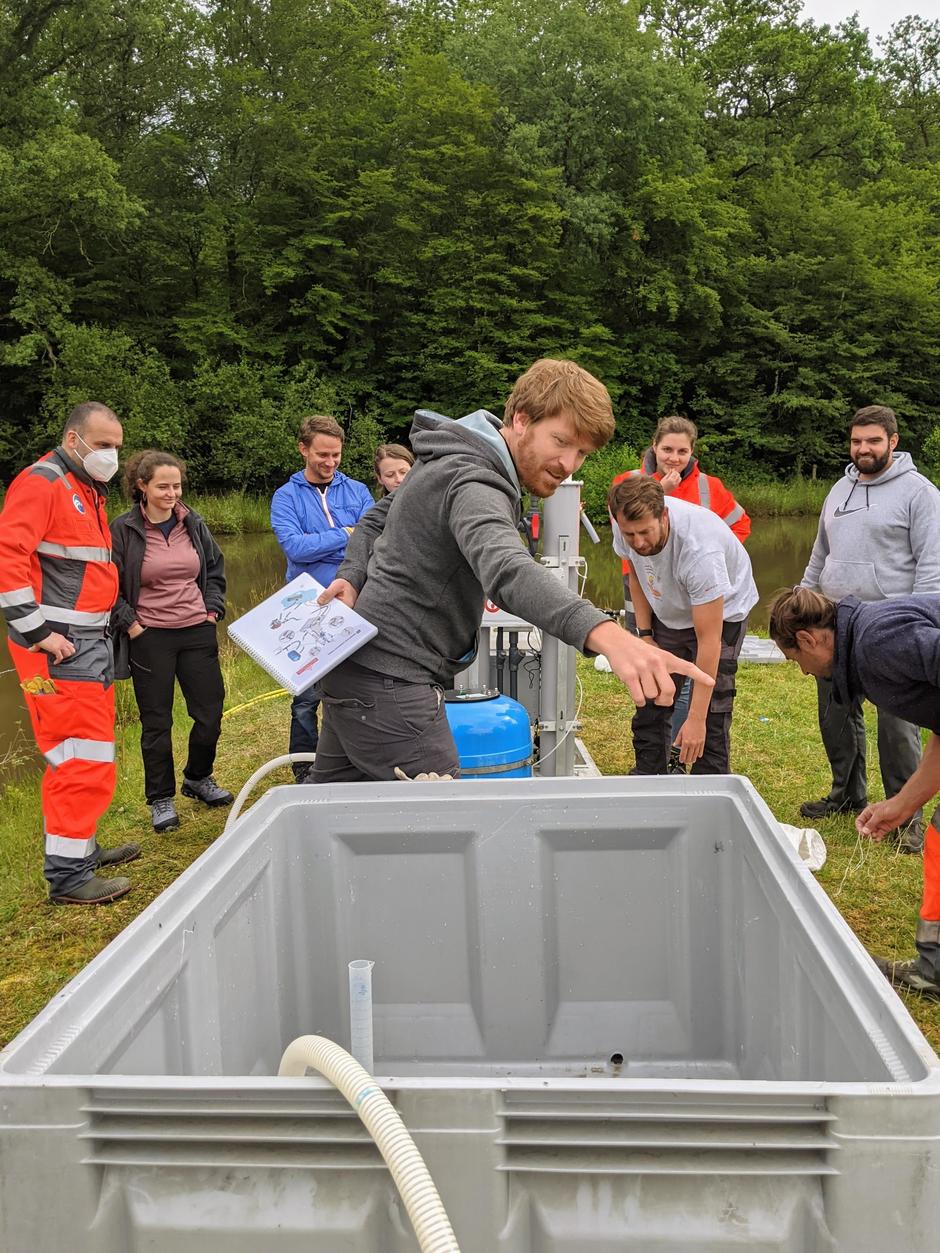 The pool of Veoliaforce volunteers was expanded by some 30 new experts after a training session in June in the Mayenne region. For three days, employees from all the Veolia Group's business lines familiarized themselves with emergency response techniques and equipment for access to essential services. They practiced deploying Aquaforces, the mobile water purification units designed by the Veolia Foundation, setting up latrines and analyzing water quality.
A few days earlier, in Dakar (Senegal), the Foundation had intervened at Bioforce, the French leader in training, recognized by the international humanitarian community. The Veoliaforce experts taught the staff gathered by the Bioforce Institute how to operate the Aquaforces. These mobile treatment units are becoming a standard in humanitarian emergency response. 
The WASH (water, sanitation and hygiene) expertise of Veoliaforce experts is also mobilized in the framework of the French Red Cross ERU. These Emergency Response Teams intervene in contexts as diverse as earthquakes, floods, tidal waves and population displacement. The Veoliaforce volunteers placed at the disposal of the Red Cross help to restore access to drinking water for the population under the best possible conditions.
The objective is clear: to provide humanitarian aid workers with proven expertise and committed professionals to provide appropriate, high-quality solutions.
Veoliaforce volunteer
A Veoliaforce volunteer is a Veolia employee who goes on assignment during his or her working hours. Supervised by the Veolia Foundation and its partners, they work in the field or remotely to provide access to essential services. The action taken may be in response to a humanitarian emergency or as part of a development project.