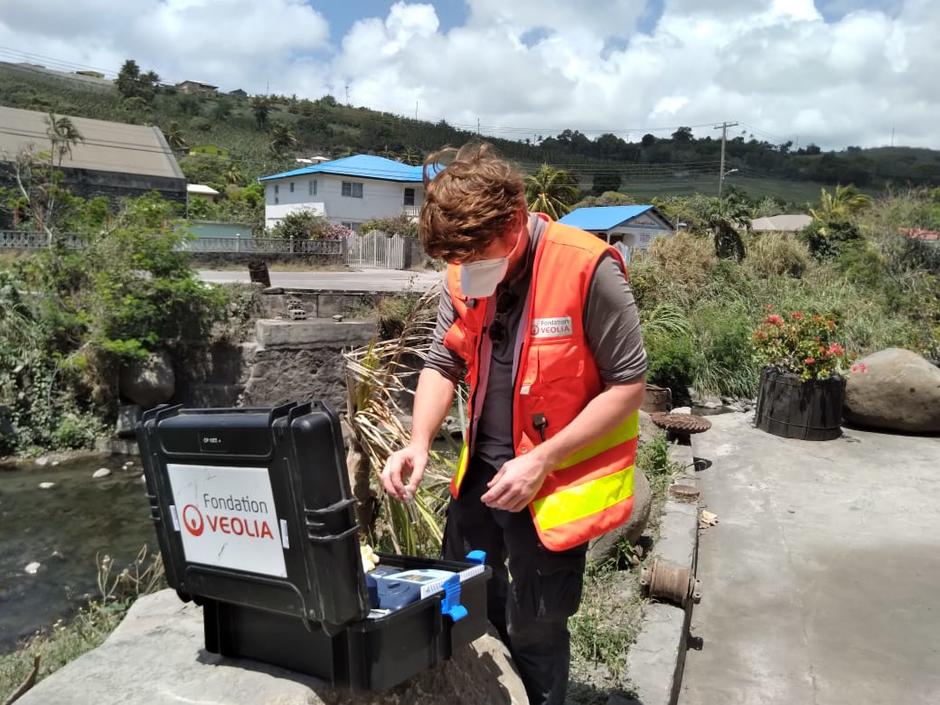 Two weeks after its eruption, La Soufrière still projected intense ash smoke, mixed with recent rains. This volcano located on the island of Saint Vincent, south of the French West Indies, had not erupted since 1979. The eruption that started on April 9 caused columns of smoke up to 8 kilometers high. Nearly 20% of the population was evacuated, or 20,000 of the 100,000 inhabitants of this small country.
A first humanitarian transport from Fort-de-France, in Martinique, to Saint-Vincent, intervened in the days following the first eruption. The following week, men and equipment were sent to help the affected population. Alongside the French Red Cross's Regional Intervention Platform for the Americas and the Caribbean (Pirac), an engineer from the Veolia Foundation was present to provide his expertise in access to water.
He was mobilized with a mobile laboratory in order to precisely analyze the impact of ashes on water quality. The capacity of the mobile potabilization stations pre-positioned in Guadeloupe and Martinique to produce and distribute drinking water to the populations could thus be evaluated.