"Explore to understand, share to change"... Tara stays true to her original vision. This time the laboratory vessel's new expedition, launched at the end of 2020, intends to study the fundamental tissue of the ocean - its microbiome - and the future of this ecosystem on the brink of the present global climate change.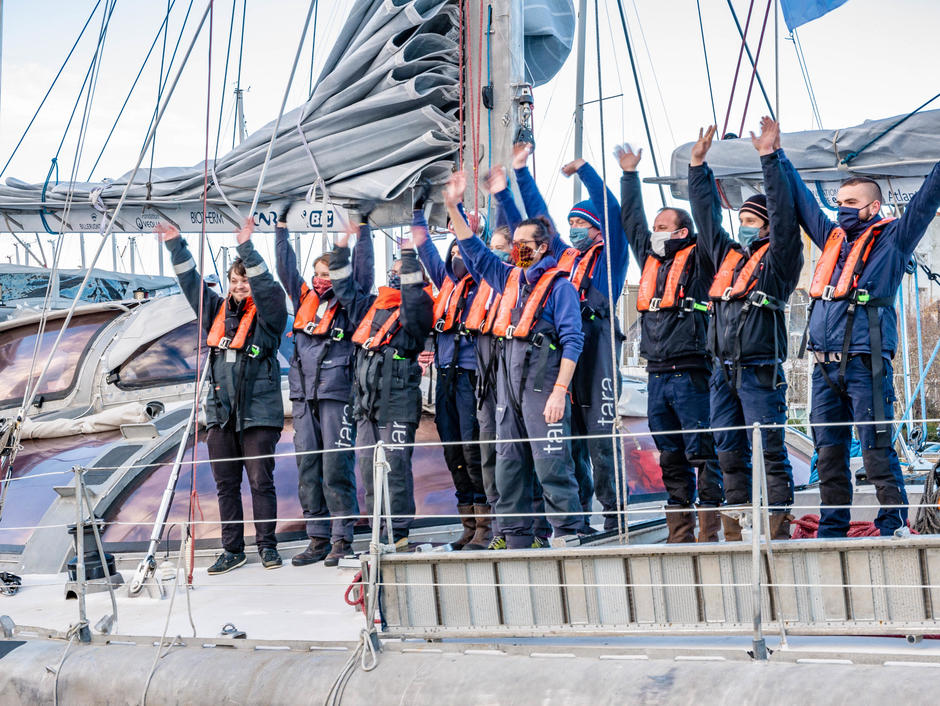 What is the microbiome? All the marine micro-organisms (viruses, bacteria, microalgae, protists, etc.) and their interactions with the environment. During a 70,000-kilometre journey, the scientists on board Tara will collect marine microbiome samples in preparation for a major DNA sequencing and imaging program. The objective is to include a large number of environmental parameters: temperature, oxygen levels, the presence of nutrients, or plastic pollution for example. Because a better understanding of the major mechanisms linking the microbiome and the climate means a better understanding of the ocean, which is the source of 50% of the earth's oxygen.
Mission Microbiomes in figures
2 years at sea

A journey of 70,000 kilometres

Between 20 and 23 scheduled stops

3 mission directors: Chris Bowler, Research Director at CNRS; Daniele Ludicone, Researcher at the Anton Dohrn Zoological Station (Naples, Italy); Colomban de Vargas, Research Director at CNRS
The scientific mission, conducted with the support of the Veolia Foundation, will be coupled with operations to raise awareness among the general public and schoolchildren in particular. Two years of discoveries for everyone ahead!