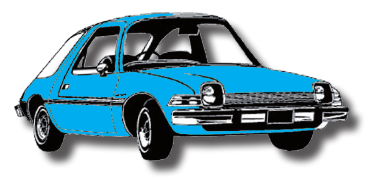 Social and Employment
Place
Angers, France
Sponsor
Marie-Cécile Metzger
Grant
€10,000 to the Selection Committee at 2010/06/22
Project leader
Solidarauto 49
As part of its activities to assist the return to work, Secours Catholique d'Angers realized the importance of creating a self-contained outreach garage in the form of a workforce development agency. Solidarauto 49 will have the mission of enabling the most disadvantaged persons to achieve mobility by individual transport, at minimum cost.
The fragmentation of the region forces people to settle increasingly far from the cities, whereas the jobs are concentrated in the industrial zones of the built-up areas, imposing ever greater home-work distances. At the same time, the number of offers of "atypical" jobs, which do not always correspond to the working hours of public transport, is growing steadily.
This project fits into the workforce development system defined by work, housing, health and mobility. It relies on a solid study conducted by an outside firm, jointly with all the associative and social partners of the area.
Access to an outreach automobile garage will exclusively concern people on welfare (minimum wage earners, youths under twenty-six, handicapped persons) and within the scope of a workforce development agency. Three types of services will be proposed: the sale of recovered, repaired and overhauled vehicles on microcredit; the leasing of vehicles from the same source to any person seeking a job to return to work (fixed-term or open-term contract); and repairs.
The accreditation of Solidarauto 49 as a workforce development agency will allow the creation of eight jobs, five on back-to-work contracts and three as supervisors
The company will also have to train its personnel to be auto mechanics, thereby making the indispensable automobile repairs accessible to the most destitute persons, in an area where it is very difficult to live without a means of transport, a risk that could lead straight to social exclusion.
The Veolia Foundation is involved in this project to cover part of the indispensable expenditures of the garage for large equipment.