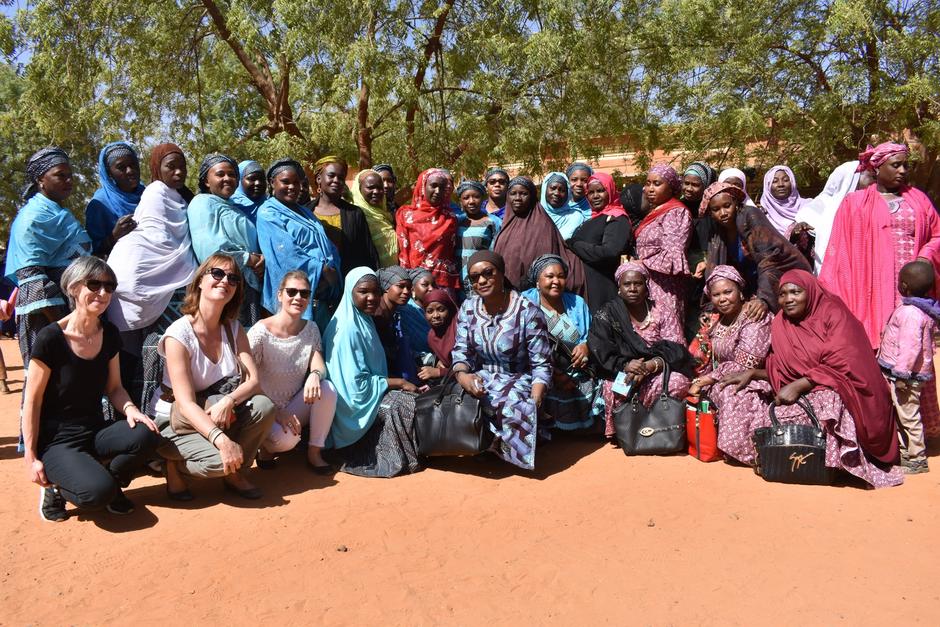 Humanitarian & Development
Location:
Niamey, Niger
Sponsors:
Martine Vullierme
Aminata Ibrahim
Fanny Demulier
Grants:
€180,000 at the 12 June 2017 Board
€30,000 during the Committee meeting on 27 March 2019
Project Owner
In Niger, poverty is a huge challenge. It particularly affects women, who in 2013 accounted for 75% of the population living below the poverty line. As a direct consequence, women in Niger with no source of income are more vulnerable to the effects of climate change.
 
L'Oasis - a structure located in Niamey, the capital of Niger - partly addresses this issue. Its aim is to welcome women and young people so that they can find a third place that is designed and developed to encourage them to become actors of change. The aim is for them to be actively involved in environmental protection and women's empowerment in Niger.
 
A double dimension
Through awareness-raising campaigns L'Oasis fights the ecological degradation caused by the scarcity of resources, increasingly infertile soils, and the problems of waste management in Niamey. It also aims to promote women's development, in particular by promoting entrepreneurship. Empow'Her, which works for the economic and social empowerment of women around the world, gives substance to this aspect of the project. The association, created in 2013, has already worked in nine countries (Burkina Faso, Côte d'Ivoire, France, Morocco, Myanmar, Niger, Peru, Senegal, and Thailand).
 
By helping women to find their place in the country's economy, L'Oasis also aims to ensure that environmental issues are better taken into account nationally. Women who have passed through L'Oasis will in turn be able to promote eco-responsible behaviour in the communities in which they work.
 
In practice, a collaborative workspace is used to welcome entrepreneurs, and host economic innovation training and the planned incubation program. A cafeteria allows for informal exchanges and other spaces are dedicated to workshops, conferences, screenings, etc. Outside, a botanical garden includes an environmentally-friendly vegetable garden.
 
Validated positioning
Shortly after its first anniversary, L'Oasis benefited from the renewed support of the Veolia Foundation. In just one year, the site validated its positioning of focusing on both women and the environment. More than 2,000 people have participated in the various activities in the centre, which organized 63 events. More than 600 women were supported.
 
The model adopted by L'Oasis in Niamey is that of La REcyclerie in Paris, a space supported by the Veolia Foundation, which therefore continues its efforts to promote awareness of societal and ecological transformation. The aim is for everyone to find a sustainable operating model.
*
* *
More information about the Oasis, inaugurated in January, 2018.