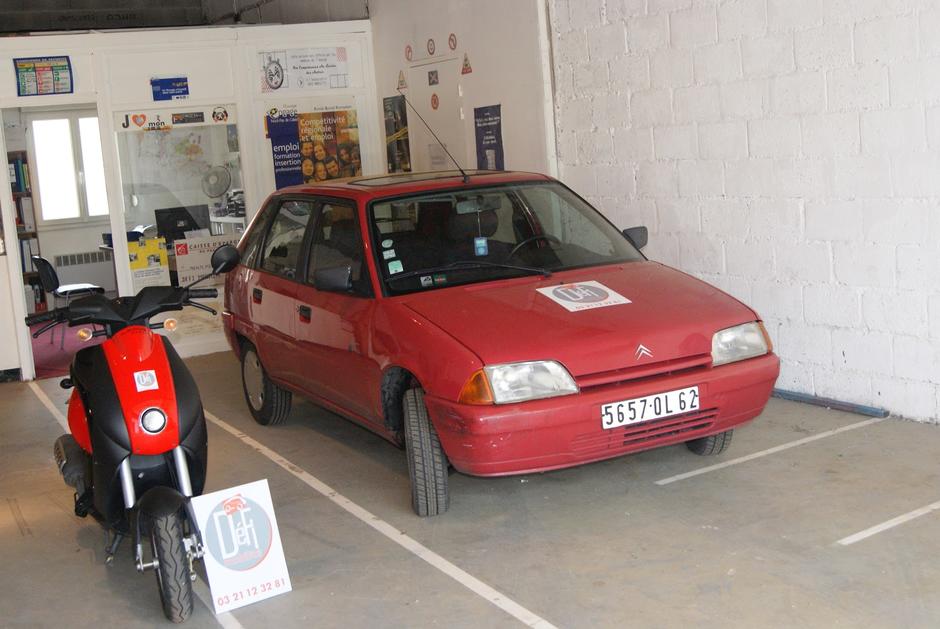 Social and Employment
Place
Pas-de-Calais, France
Sponsor
Jean-Christophe Géhin
Grant(s)
15,000 € to the Selection Committee at 2007/12/04
Project leader
Défi Mobilité
"This is an outreach project, and by encouraging carpooling, it helps to promote new forms of energy-saving travel. The project coincides with the concerns of Veolia Transport about travel for small groups of people."

Jean-Christophe Géhin
Social exclusion is often analyzed in light of three variables: housing, training and health. Mobility is only seldom included in this analysis. And yet, the absence of a driving licence, a vehicle, access to public transit, plus unusual working hours... are all factors promoting insecurity and exclusion.
The Défi Mobilité association was created in early 2007 with the aim of leasing two- and four-wheel vehicles at costs much lower than those of the commercial sector, to persons seeking jobs who have no means of getting around. Thus, for those who initiate new vocational training scheme, a structure for integration by economic activity or a company, transportation is no longer a discriminating factor. The rental is contracted through the reference (National Employment Agency, PLIE or local mission) of the beneficiary; he pays part of the rent out of his own resources, and the rest is paid by public contributions to cover the cost of the operation.
Helping 120 persons every year
To start its activity in mid-December 2007, Défi Mobilité is initially acquiring four vehicles and eight two-wheelers. Ultimately, thirty cars and about forty two-wheelers will be available for the beneficiaries. For an average period of 45 days of rental per integration project, more than 120 persons could benefit from the service every year (without counting carpooling).
This project is already backed by many institutional partners (State, General Council, Regional Council, urban community). The Veolia Foundation is backing the launching of this integration firm that will employ three persons by contributing to the purchase of a nine-seater vehicle in order to enable the inhabitants of Saint-Omer to travel together to the Calais suburbs to work in a workforce integration structure, a trip that is impossible today by public transportation.