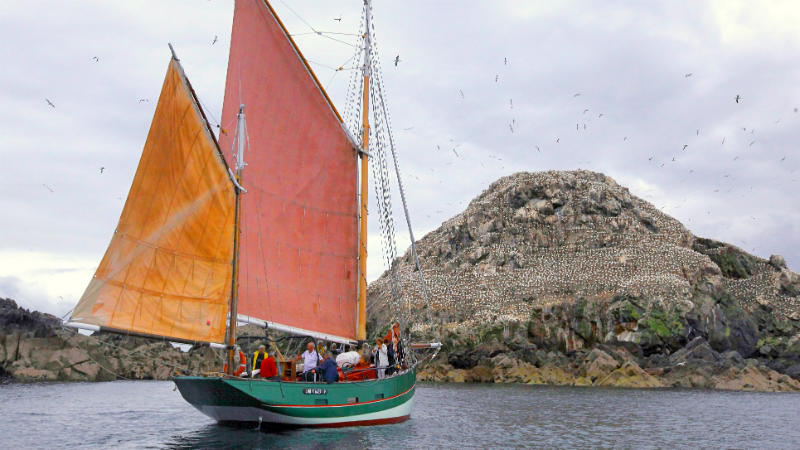 Social and Employment
Place
Lorient, France
Sponsor
Arnaud Roy
Grant(s)
€25,000 to the Selection Committee at 2010/06/22
Project leader
PEP 56
"The two-month sailing season from Brest to Nantes is a fundamental feature of the concept, by providing a step of resocialization for the young persons. The ship's strong identity plays an essential role.Shipboard life is demanding, especially when the weather turns ugly. This manual traditional navigation requires at least four persons to maneuver and necessarily entails teamwork."

Arnaud Roy
Clear port, hoist the sails, stand out to sea, steer a course ... On the old rigs, even more than on modern sailing ships, these maneuvers demand accurate teamwork, perfect understanding between the members of the crew.
The nonprofit PEP 56, founded in the aftermath of the First World War on the initiative of educators to take care of orphans, is familiar with this reality. It also knows all about educational virtues. Thus for many decades, it has been offering young people in very difficult situations a sea outing for several weeks on the André-Yvette, an old ship moored at Lorient. The DDASS Social Security Administration and the Children's Legal Protection Services send it adolescents who have abandoned home and school.
During the two sessions organized each year, it takes six of them out to sea and encourages them to recover a taste for communal life.
Strengthening solidarity and team spirit ... in all kinds of weather
To keep this venerable sailboat afloat, and therefore continue to perform its function of education and discovery of the marine environment, PEP 56 applied to the Veolia Foundation. The grant obtained will be used to replace the deck of the ship, which dates from 1962, thereby making the hull, messroom and cabins watertight. The sessions welcoming the young dropouts actually extend over five months, part of it living on board. Staffed by volunteers of the nonprofit and by a professional skipper, these sea-boys make cruises between Brest and Nantes in all kinds of weather, reinforcing the solidarity in the group, especially when the swell demands unwavering attention.
In addition to this essential activity, the André-Yvette also welcomes persons with reduced mobility and school kids, for a quayside tour or on day trips. Traditional fishing enthusiasts, the PEP 56 volunteers devote a large part of their energy to take along all those for whom this pleasure generally remains an impossible dream.