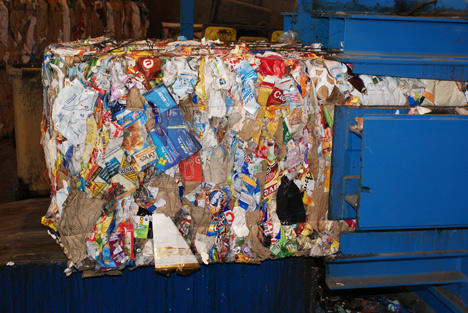 Social and Employment
Place
Pithiviers, France
Sponsor
Michel Gilbert
Grant(s)
€5,000 to the Selection Committee at 2012/12/19
Project leader
"This project is a positive response to the problem of collecting cartons from tradesmen and craftsmen, and it requires no big material investments. It is essentially based on the use of the manpower available to the nonprofit through its workforce development activity."

Michel Gilbert
Created in 2001, Triaction is a nonprofit for workforce development through business activity, based right at the Begeval incineration and upgrading plant in Pithiviers.
It has an average of 33 back-to-work employees plus 5 full-time, whose mission is to guide this disadvantaged and vulnerable public to a lasting job through economic and ecological action by sorting recyclable products (cartons, paper, bottles, etc.); to place them in a real work situation, in other words, subject to competition with the limitations and duties of the commercial sector; and to help them draw up a professional project, develop their fitness for employment, regain social recognition by recovering confidence and self-esteem.
An environmental plus
Today, to meet the needs of businesses, small firms, municipalities and companies in charge of waste collection and upgrading, Triaction offers them a request carton collection service.Besides the fact that the service enriches the nonprofit's workforce development program and enhances the fitness for work of its employees, it also offers an undeniable environmental plus. This is because in case of rain, a wet carton is totally unfit for recycling and, if incinerated, consumes more energy than it releases.
The target? gathering 6 tons of currently non-upgraded cartons and creating a full-time job.
Operation cartons around Pithiviers
The Veolia Foundation is participating in the purchase of the vehicle dedicated to collecting the cartons.