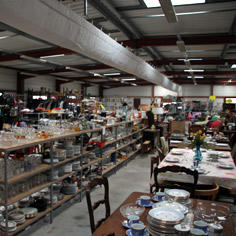 Social and Employment
Place
Arras, France
Sponsor
Laurent Kosmalski
Grant(s)
€10,000 to the Selection Committee at 2011/06/28
Project leader
Artois Insertion Ressourcerie
"In addition to the environmental aspect, the results, in terms of workforce development, are positive: today, six employees on a back-to-work itinerary out of 10 have found a job thanks to the nonprofit!"

Laurent Kosmalski
Since 1992, when it was created, Artois Insertion Ressourcerie (AIR) fosters the integration of publics furthest removed from the job market by the re-use of items produced from bulky objects. In 1999, with four nonprofit structures of the Nord-Pas-de-Calais and Picardie, it created the Réseau des ressourceries. In 2002, it became ArtoisInitiative Réemploi, and entered a difficult period, because as pioneers in waste reduction at the source and source-selection, the nonprofit faced competition from recycle companies.
After three years of effort, however AIR has succeeded in securing its place on the market, and took the name of Artois Insertion Ressourcerie. Since then, its success is undeniable (best environmental project 2006; registered in the national top 100 by the French Ministry of the Environment; selected for opération Coup de Cœur during sustainable Development Week 2007, etc.)
Serving of a process of "waste prevention"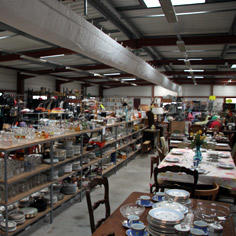 Lately, AIR has decided to extend its area of action to the urban community of Arras, which still has no bulky object collection service. The project aims to set up a process of "waste prevention" by collecting the bulky objects of the area (phone call or appointment), by educating the school children and adults, and by promoting upgrading through the creation of a textile workshop. This development will help create nine back-to-work jobs. To complete these activities, AIR needs a new vehicle, an educational stand and a professional sewing machine for the textile shop.
The Veolia Environment Foundation is backing the extension of the activity of the Ressourcerie.