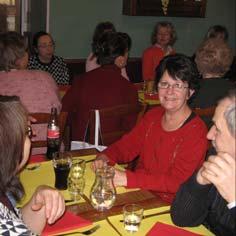 Social and Employment
Place
Mulhouse, France
Sponsor
Jean-Claude Mandry
Grant(s)
10,000 € to the Selection Committee at 2007/12/04
Project leader
Cité Solidaire
"This project is led by a team impassioned by social work, but which has its "feet on the ground".
The foundation grant will be soundly used."

Jean-Claude Mandry
In the Zone d'Urbanisation Sensible of Mulhouse, the Cité Solidaire Association has inaugurated the restaurant "La Table de la Cité".
It employs nine persons in difficulty (six receiving the minimum subsistence wage, under contract with the State, a chef and a restaurant manager, formerly unemployed) to help them reintegrate in professional and social life. Its restaurant has received the label "integration site".
This project is carried out in partnership with the General Council of the Haut-Rhin, the city of Mulhouse, the Groupement des Hôteliers Restaurateurs du Haut-Rhin, the ANPE National Employment Agency, and a local communication agency.
Target: 6,000 meals per year
An outreach restaurant, the "La Table de la Cité" aims to serve people who are "included" as well as those who are "excluded" on the basis of prices corresponding to the income of its widely varied clientele.
It plans to serve 6,000 hot meals per year, particularly to the personnel and visitors of the hospital, the university, the elderly person's home, the dozen services companies in the neighborhood, and obviously, the surrounding population.
The Veolia Foundation has participated in the acquisition of a steam oven and batteries of kitchen utensils.