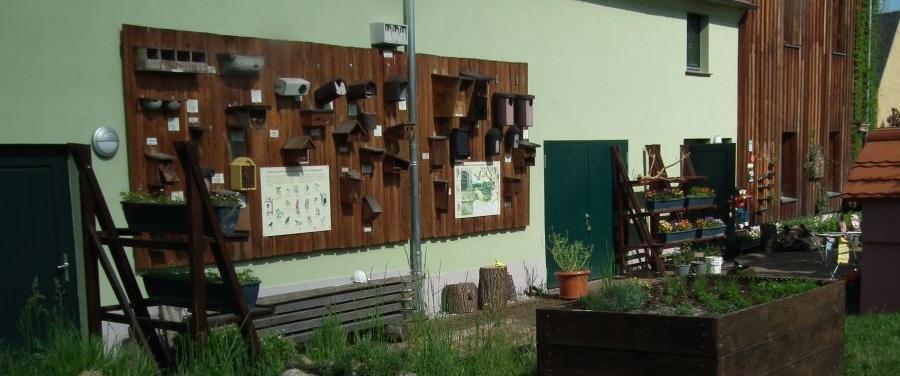 Environment and Biodiversity
Place
Naundorf, North Saxony, Germany
Sponsor
Uwe Merkel
Grant(s)
8 000 € to the Selection Committee at 2012/06/05
Project leader
"It's impressive to come across such a deeply motivated, innovative and active nonprofit in a rural area. Besides, Grüne Welle has been cooperating with the Döbeln Regional Agency of OEWA, a subsidiary of Veolia Water, for many years. This cooperation includes joint events like tree planting, experimental courses on water in the primary schools, and projects for the environment and biodiversity. This represents a powerful impetus for our teams to continue and to reinforce our joint activities in order to educate the younger generation about the conservation of our environment."

Uwe Merkel, Veolia Water
Since the early 1990s, the German nonprofit Grüne Welle Umweltverein e.V., member of the Grüne Liga (Green League), national network of ecological initiatives, has been active in the conservation of the nature and environment in North Saxony, a rural area with inadequate infrastructures. In this context, among other projects, it runs an ecological station in the village of Naundorf. The station offers a program in environmental education that attracts more than 2500 children and adolescents every year. Plus interest groups regularly gathered together around specific issues, such as the forest, birds and rare plants. The nonprofit wants to build a photovoltaic installation on the roof of the ecological station and install a black electronic panel there to display the amount of energy generated and consumed, as well as the CO2 emissions avoided.
Reducing CO2 emissions
This project meets many objectives. On the one hand, the installation will help the visitors to the station understand what renewable energy is, and its advantages for the environment. At the same time, the nonprofit initiates a range of events, seminars and presentations on climate change, individual responsibility, the carbon footprint, etc. This is aimed at identifying subjects close to the everyday life of the surrounding populations, to involve other players such as the companies in the region, farmers, representatives of the administrations, and to attract the largest possible number of visitors. Besides, the installation will produce energy that will not only help supply the ecological station itself, but also supply electricity to the grid, thereby reducing the running costs of the facility. The installation also makes a significant contribution to reducing the CO2 emissions and will hopefully provide an example for other structures in the region.
The Veolia Foundation is contributing to the photovoltaic installation.