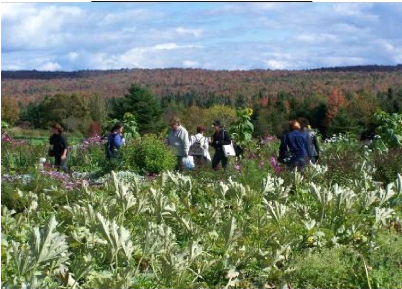 Environment and Biodiversity
Place
France
Sponsor
Jean-Pierre Westerlynck
Grant
€4,000 to the Selection Committee at 2005/02/08
Project leader
Adater (Association développement de l'agritourisme en espace rural)
« I contacted Mr. Bayle, the mover behind the "Ponds in School" project. This association, which I have already sponsored, seems serious about its work: its approach is interesting and fun for the schoolchildren. »

Jean-Pierre Westerlynck
Adater is licensed by the Ministry of National Education and works to raise awareness in schools of the different issues related to environmental protection. With this in mind, it has joined up in particular with the Conservatoire des Sites de l'Allier (Allier Conservation Society) which is authorised to restore or manage certain town ponds, so as to raise awareness and restore understanding of how valuable ponds are, and what a central role they and their fragile ecosystems play.
The two organisations designed an original teaching project involving school children that makes it possible to encourage the public — parents, walkers, land owners — to preserve, maintain and respect these special natural habitats as well as the life forms of which they are composed.
 
Putting together a teaching kit
Using a hands-on and fun approach, the "Ponds at School" project took place in three stages. In summer and spring, the students are first teamed up for an assessment and status report on the pond. They thus participated in putting together an "inventory" of the natural heritage by noting the vegetation that is present, as well as the different inhabitants: amphibians, dragonflies and so on. Then they participated in restoration work and in establishing maintenance and management recommendations for the local authorities. Lastly, they contributed to the work of public awareness by bringing together items to make slide shows and an exhibition.
At the end, this experiment made it possible to put together a teaching kit for other schools.
Partly financed by the Area Council of the Allier Department, by the Regional Environment Directorate, the Fondation Nature et Découverte and participation from the schools, this project was also supported by 4000 euros from the Veolia foundation.