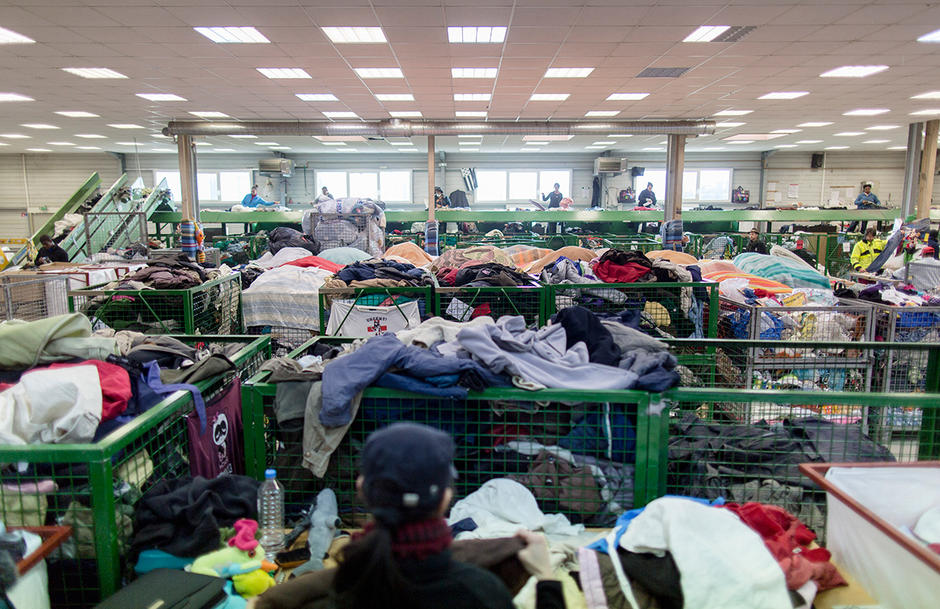 Social and Employment
Place
Pontivy, France
Sponsor
Nicolas Lagarde
Grant(s)
20 000 € to the Selection Committee at 2009/06/16
Project leader
Retritex
"Since March 2008, we have been working with Retrilog, a company formed by Retritex, active in the WEEE collection market. This partnership between ourselves and a structure in the area of social and cooperative economy, is running smoothly. Besides, thanks to the Veolia Environnement Foundation, I am very proud to be able to help the manager of Retritex to improve his facilities."

Nicolas Lagarde
Retritex, an inter-regional textile sorting complex, belongs to the Le Relais network, a company with a socio-economic vocation, founded by Emmaüs. Created in 2005, its Pontivy sorting center receives all the textiles collected by the Emmaüs groups in Western France. With twenty-five employees, nineteen of them on back-to-work contracts, it sorts and redirects tons of textiles. 5% of them, in mint condition, return to the Emmaüs boutique in Pontivy for sale, 50% is shipped in containers to Africa, 20% is used as base materials for rugs, carpeting, thermal and acoustic insulation, particularly for cars, 10% serves as rags, and the remainder is buried in an official landfill.
Acquiring valuable knowhow
In order to modernize its working facilities, Retritex applied to the Veolia Foundation. In doing so, its purpose is not only to have brand new facilities, but also to enable the back-to-work employees of the structure to learn to work with tools that they can find in other projects of activities - an obviously important advantage on the job market, which is highly stressed today.
The sorting can now be performed on a mechanized belt: a system very similar to the one used in the plants of the local food processing industry. In the same way, the mechanically driven pit press will relieve the employees from a heavy physical workload and will enable them to learn about technical work on a control console. To further enhance the knowhow implemented at Retritex, the new personnel staffing the structure have been recruited with skills in vocational training.