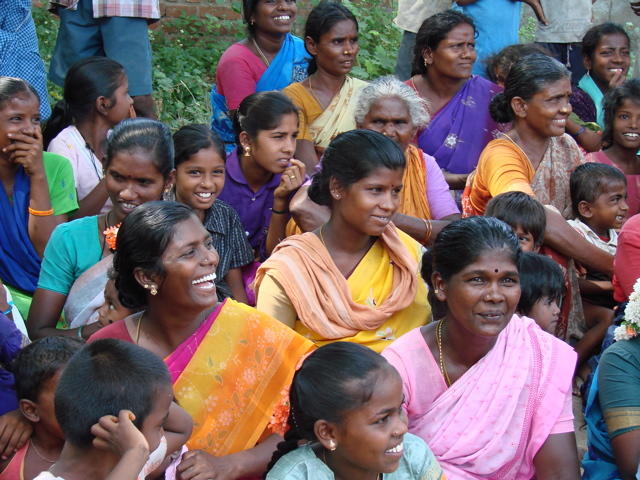 Social and Employment
Place
Three villages of Tamil Nadu (Thuthippattu, Surilikuppam, Kadayam), India
Sponsor
Hilaire de Chergé
Grant
24 000 € to the Selection Committee at 2009/06/16
Project leader
SithaDairy
"From year to year, the initial concept of aid to investment via microcredit is being enriched without losing its purity. The team works with humility and pragmatism, selecting solid local partners, capable of accompanying it over the long term."
Hilaire de Chergé
In the state of Tamil Nadu, in southeast India, the extreme poverty that strikes many villages has led Indian associations for years to apply lasting economic solutions to promote rural development.Among them, stemming directly from the experiments conducted in Bangladesh by Mohamad Yunus, many rely on microcredit to supply the investments required for small family projects.The nonprofit Sithadairy is one of these associations.Since 1994, it supports local and responsible development initiatives which foster the progressive economic self-sufficiency of the families enlisted.It makes absolutely sure to give the women the means to gain their financial independence by enabling them to obtain this microcredit and to organize themselves.While the men are not excluded from its projects, it has in fact found that actions relying on the women had a more powerful social impact, particularly because they immediately took charge of the issue of the living conditions of the children.
Women, a better vehicle for economic and social development
Sithadairy has for example initiated the creation of five dairy cooperatives, launched between 1997 and 2003, by enabling women to purchase dairy cows.From December 2004 to mid‑2009, it was also one of the operators authorized by Fondation de France to help a number of village communities to rebuild after the tsunami of December 2004.
For its new program starting in 2009, Sithadairy is working with the three villages of Thuthippattu, Surilikuppam and Kadayam.By working in partnership with a local nonprofit, LMW (Liberation Movement for Women), Sithadairy has assembled 180 families to determine their needs.Based on the economic development handled by the women, this program will grant them the funds required to invest in a farming activity, after which they will refund the loans via "Self Help Group" systems (solidarity groups of which twenty women of the same village are members).The Veolia Foundation was approached to contribute to the initial funding.Of the 180 families, 138 asked for cows, 26 a herd of goats, and 15 the deepening of their wells, to irrigate the arable land.A good way to generate a new local economic dynamism.