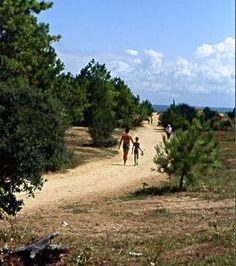 Environment and Biodiversity
Place
Portes-en-Ré, France
Sponsor
Paul de Rosen
Grant
12 000 € to the Selection Committee at 2007/10/02
Project leader
A4P
The village of Portes-en-Ré (700 inhabitants), appreciated by artists and all those who appreciate tranquility, is also known for its dunes, its long fine sand beach and its - no less famous - little wood of Trousse-Chemise. Every year, throngs of tourists come to enjoy the exceptional climate and a generous nature: many Mediterranean species and varieties grow in the island.
In the Iron Age, the forest nearly covered the entire Ile de Ré, but today, it hangs on vigorously on the northwest point. As to the dunes, they ornament the landscape. Yet these natural spaces must be protected constantly from the climate and the depredations of the summer holiday crowd.
Environment and Outreach
To draw the public's attention to the wealth of the surrounding nature and the need to protect it, the Association pour la Protection du Patrimoine des Portes (A4P) now wants to develop "La Maison de la Dune" (The Dune House) right next to the large beach, to the northwest of the village, to provide a space for information on the environment open to the public. The project involves refurbishing a building dating back to 1852 (the hut of the fountains) and adding a social aspect. A local workforce development association, "La Verdinière", will in fact be in charge of part of the operations.
This refurbishing will be conducted jointly with the Office National des Forêts (which already manages more than 400 hectares of forests on the island). Thanks to this partnership, the messages disseminated in the Maison de la Dune will be supplemented, outside, by enhancing the landscape of the site and by creating a botanical walking tour to discover the plants adapted to the natural conditions of the area.