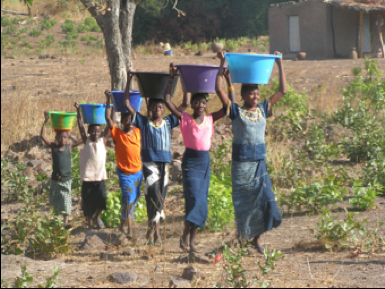 Humanitarian and Development
Place
12 villages around Ninefetcha, Kedougou district, Senegal
Sponsor
Alain Coat
Grant(s)
36 000 € spread over three years to the Selection Committee at 2008/03/26
Project leader
The Association pour Développer des Échanges entre la France, le Maroc et le Sénégal (Adeframs) founded 20 years ago, carries out several cooperation projects in the areas of culture, health, economics and technology. The Veolia foundation has already aided it on two occasions during campaigns for free surgical operations to fight against cataract in destitute elderly persons in Senegal and Morocco.
From 2008 to 2010, this partnership will be prolonged in another essential area of development: access to water. Together with the Health Education Foundation led by Viviane Wade, the wife of the President of Senegal, Adeframs is undertaking the development of 12 water points (sinking of wells or boreholes) to supply drinking water to 12 villages on the outskirts of Ninefetcha.
Raising awareness of health risks
This commune, located in the Tambacounda region in the east of Senegal is deep in the Sahel, an area where water is extremely hard to come by. To ensure the durability of the action undertaken, Adeframs and the Health Education Foundation are not simply content to create the water points. Their project includes dispensing training in the management of the installations and familiarizing the neighboring populations with concepts of hygiene and health risks associated with water.
Initially, these actions are intended to concern 3500 persons - essentially women and children. Then, the fact that they are relieved of the need to fetch water and can have the resource available in larger quantities, will enable them to develop money making activities.
Deeply involved in the project, the sponsor, Alain Coat, will accompany Adeframs on the spot on behalf of the Veolia foundation and Veolia Waterforce, in order to perpetuate this new partnership and to give the project stakeholders the benefit of his water related expertise.