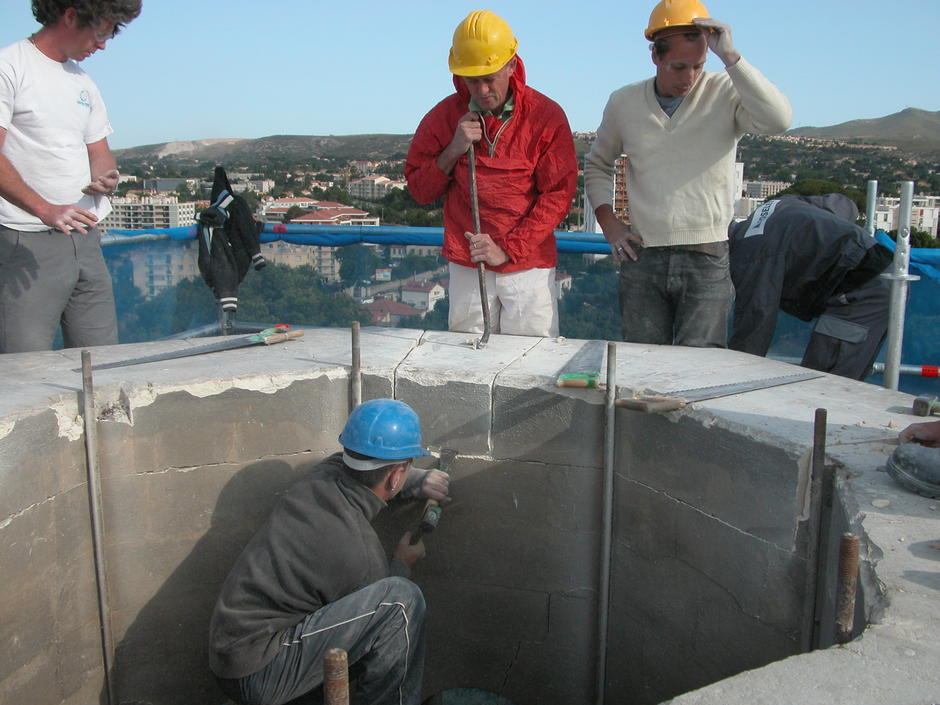 Social and Employment
Project leader
Fondation des Apprentis d'Auteuil
Place
Marseille, France
Sponsor
Jean-Marie d'Aspe
Grant
50,000 € to the Selection Committee at 2004/07/06
« This project has been validated by a professional architect, Xavier David, who is bound to succeed with the restoration of the chapel since he has already supervised restoration of a famous basilica, Notre-Dame de la Garde, the "Bonne Mère" of the people of Marseille! »

Jean-Marie d'Aspe/span>
This project in the 13th arrondissement of Marseille is all about creating a bridge between the educational system and the world of work, opening up a pathway between social exclusion and professional integration, while restoring a chapel open to the public to its original splendour. This initiative goes beyond the simple framework of employment to embrace the broader principles of civic life (preservation of heritage, transmission of culture, etc.)
Training leading to qualification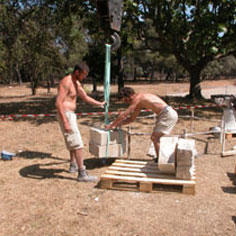 In the context of this training worksite for professional integration backed by the Veolia foundation to the tune of 50 000 euros, the Bouches-du-Rhône child welfare authority has entrusted the "Fondation d'Auteuil" with the training of some thirty youths aged 16 to 21 for a project lasting several years. By means of this initiative, the trainees will become familiar with the various phases of a full-scale renovation (the total budget is 240,910 euros) but the skills acquired will also be formalised by training certificates awarded by building professionals.
A number of specialist trades are covered:
Scaffolding: assembly-disassembly, securing structures and storage. Thanks to contacts established with the Dazin and Layher companies, the certification process will enable trainees to be directly employed at the end of the course;
Plastering: adhesion, treatment of cracks and plastering techniques. Direct recruitment or apprenticeship contracts are planned for this trade too;
Restoration of stained-glass windows: setting up of a glass-making course with a master glassmaker;
Cabinetwork: the carpentry workshop will be set up on site. The certificates could serve as stepping stones for young people looking to do CFA apprenticeships in carpentry and cabinet making.
Preliminary review
Two years after the inauguration of this worksite, the many targets set by the Fondation des Apprentis d'Auteuil were achieved. The chapel's bell-tower has been restored, the framework rebuilt and the stained glass installed. The chapel has been reopened to the public, and has become a place of worship, as well as the destination of a promenade popular with the Marseillais.
In March 2006, 16 young persons from Lille had already learned the carpentry trade and received their professional qualification diplomas, and of their 18 "companions" who had come to learn the trade of stonecutter, only 5 were still in training.
The greatest success of this project was the professional integration guaranteed for all these youths: half of them were in fact hired by the professionals who staffed them on the worksite, and the remainder have been hired by companies long familiar with the quality of the training dispensed by the Fondation d'Auteuil.
Buoyed by these highly encouraging results, a new worksite has been initiated in a chapel of Brignole, this time to restore a ribbed vault. A new "great work" for these young apprentices.