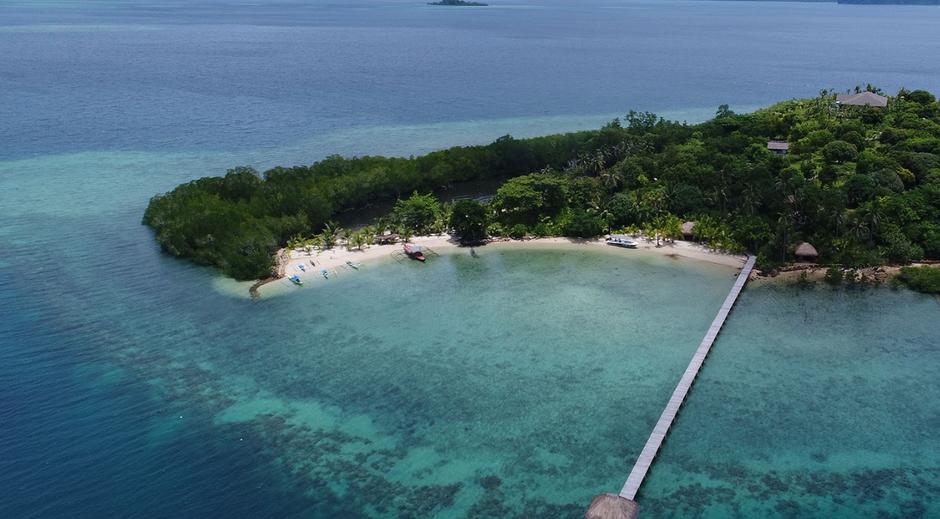 Environment & biodiversity
Location:
The Philippines
Sponsor:
Mathilde Nithart
Grant:
€50 000 during the Committee meeting of 28/11/2018

Project Owner
« This project, passionately implemented by Frédéric Tardieu, is a real solution to overfishing and the renewal of natural resources in the region. Its implementation does not require any heavy technology, thus allowing the consideration of production capacities adapted to the needs of local populations and perhaps more. »
Mathilde Nithart
In the province of Palawan, southwest Philippines, the Sulubaai Environmental Foundation implements programmes for the protection, conservation, restoration, and management of natural resources. As such it has acquired the island of Pangatalan, in the northeast of the province, where a lot of work has been done since it was acquired in 2011. The vegetation has been restored, the mangroves have been restored, and running water is supplied through 4 km of land and underwater piping.
 
Since 2016, Sulubaai Environmental has focused on marine issues, including the preservation of coral reefs. A diagnosis and complete inventory of eco-systems were carried out by a biologist. The results led to the request for authorisation to create a 40 ha protected marine area around the island.
 
The initiative is supplemented by an Ocean Academy project to raise local awareness and to participate in global research on the subject. The structure should, in particular, highlight the essential role of coral reefs in the production of food resources and the protection of the coastline. In this era of global warming and overexploitation of resources, it is essential to put an end to destructive fishing practices and various anthropogenic pressures. The Ocean Academy will be intended for the region's population and fishermen to educate them on the value of the coral reefs and to suggest better practices.
 
Alternative and sustainable technical solutions must ultimately be able to provide local populations with enough food without deteriorating the natural environment, through the development of adapted aquaculture. Fishermen will be accompanied and involved to move towards these sustainable methods.
 
To combat overfishing, a post-larvae farm will be created with the support of the Veolia Foundation. Farming selected species of post-larvae to an acceptable stage should help feed surrounding populations to create a real local economy. A self-sufficient and sustainable fishery is also planned for the benefit of local populations. The main objective of the project is to re-populate and increase spawning stocks of specific species of fish. The project is replicable and adapted to its environment. The goal is both local and sustainable.