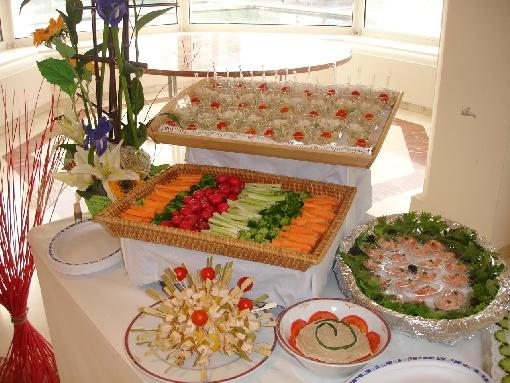 Social and Employment
Place
Antony, France
Sponsor
Cédric Lafollet
Grant
€25,000 to the Selection Committee at 2010/06/22
Project leader
La Table de Cana
"Apart from the financial support requested from the Veolia Environnement Foundation, La Table de Cana would also like to benefit from the skills and advice that we can provide on the call for bids for the kitchen refurbishment. I believe that we could also give it invaluable advice in organizing the production process in the kitchen, and subsequently, to help it develop outward. This sharing of skills is an important aspect of my motivation as a sponsor."

Cédric Lafollet
Since 1985, the nonprofit La Table de Cana - AGRE'PAM has been creating back-to-work jobs through its development in the field of catering. In 1988, it created a limited liability company, and in 2001, the company was converted to a commercial partnership with the nonprofit as a majority shareholder. The "workforce development agency" agreement that it signed with the State enables it to integrate about thirty full-time back-to-work jobs every year. Positioned as a caterer, the Table de Cana - AGRE'PAM sells its services to companies and regional authorities for whom it organizes receptions.
Its services are well known - and appreciated - throughout the Hauts de Seine district.
Another dozen back-to-work jobs
La Table de Cana - AGRE'PAM, wishing to diversify in order to create a larger number of back-to-work jobs, has decided to go into the production of organic "ready to eat" meals, which it aims to propose to its usual customers, as well as a new clientele of medium and large department stores.
To do this, it first has to completely refurbish the premises in which the employees are currently working in Antony - which led it to apply for a grant from the Veolia Foundation. Both the structure and the facilities actually need to be upgraded to more stringent health standards. The aim is also to obtain Écocert approval, which guarantees the quality of organic catering.
To start with, this new activity will enable it to create four new back-to-work jobs.
But ultimately, it plans to hire a total of ten persons to work exclusively on this organic "ready to eat" business.
An undeniable advantage for these employees when they reach the end of their back-to-work contracts.