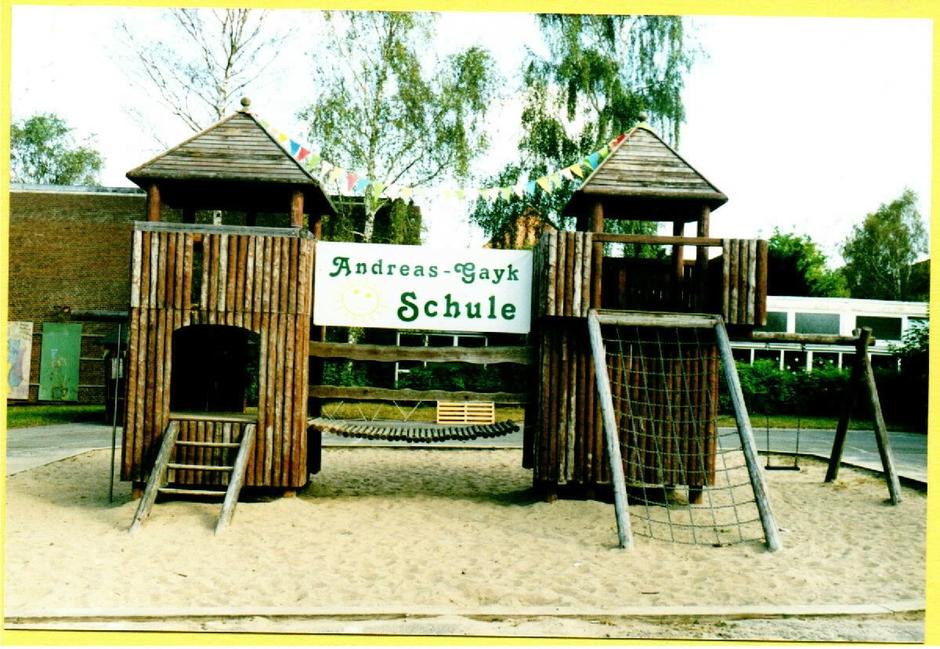 Environment and Biodiversity
Place
Kiel Schleswig-Holstein, Germany
Sponsor
Karl-Heinz Fischer
Grant
15,000 € to the Selection Committee at 2004/09/28
Project leader
Association " Förderverein der Andréas-Gayk-Schule "
« Neither the parents, nor the district which runs the school, had the necessary resources for funding this kind of project. By means of this sponsorship and the advice I was able to give as regards dealings with the financial world, I can help the school to open up more to other partnerships, particularly with local companies. »

Karl-Heinz Fischer
For the 110 children at the Andreas-Gayk school, ranging in age from 6 to 16, the closure of the play area for safety reasons has been keenly felt, particularly by the youngest. This is an additional source of frustration for these primary/secondary school pupils, largely from disadvantaged backgrounds, among whom lack of motivation, aggression and absenteeism is rife despite the additional educational support they enjoy and the school's special status located, as it is, in one of the most deprived districts of Kiel.
There was an urgent need to provide the school with a new play area so that the children could run around in appropriate surroundings before and after school and during breaks, and show them that they have not been forgotten. The project went ahead in late 2004 thanks to funding from the Veolia foundation, with the local authority (2,500 euros) and, above all, the efforts of the school's Old Boys' association, which has been active since 1977 in improving the daily lives of pupils through various educational and sports initiatives.
An area designed for and by children
Looking beyond the reconstruction work, the administrators of the school and the association came up with the bright idea of seizing the opportunity to get the children to express their preferences for redeveloping the playground by means of a competition. This was an excellent way of ensuring their involvement in a project which concerned them directly.
Since then, the new play area has regained its place as a vital part of life at the Andreas-Gayk school.