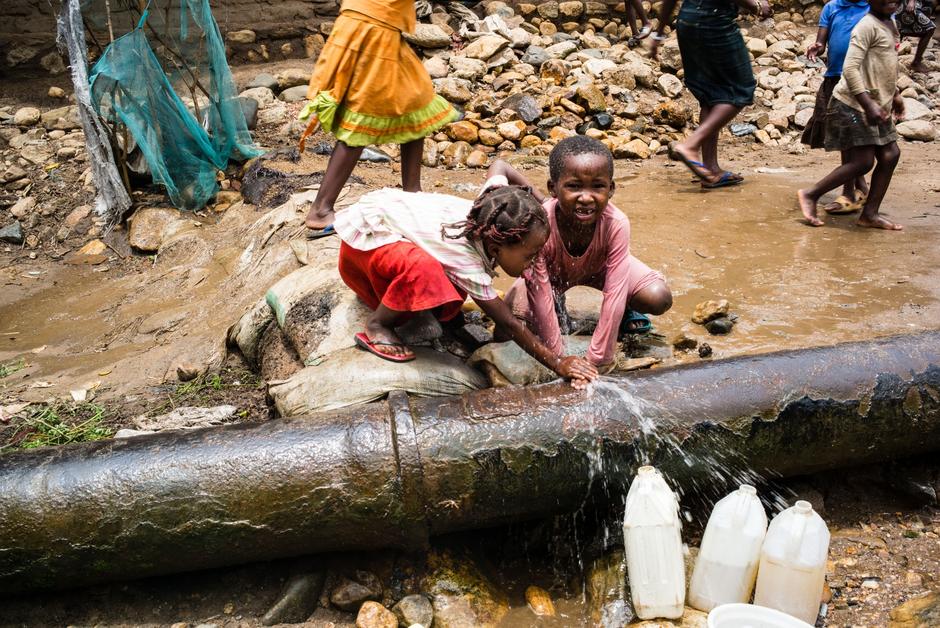 Humanitarian & development
Location:
Democratic Republic of Congo (Congo-Kinshasa)
Sponsor:
Thierry Vandevelde
Grant:
€15 000 during the Committee meeting of 28/11/2018
Project Owner
Solena
The Veolia Foundation has a long-standing interest in cholera. This water-borne disease, which causes vomiting and severe diarrhoea, has experienced a dramatic resurgence in the Democratic Republic of Congo (DRC).
 
Contamination factors are now known: in 2007, Congolese doctors and French epidemiologists, supported by the Veolia Foundation, identified the correlation between the development of cholera epidemiology and lack of access to drinking water in the DRC. Contaminated water is one of the ways in which the cholera bacterium is spread when water treatment and sanitation are inadequate.
 
Among the professionals who have contributed to this research, Professor Didier Bonpamgue has written a dissertation on the dynamics of cholera epidemics in the Great Lakes region of Africa. His study resulted in a precise mapping of the areas that are the source of cholera epidemics to target priority action areas. The multi-sectoral cholera eradication plan (PMSEC) launched by the Congolese government in 2012 and extended in 2016, is directly based on the results of this study. It is currently being implemented in Uvira where major infrastructure works are in progress.
 
Dr Nadège Taty, a doctor who graduated from Kinsasha faculty, has just been accepted into a post-doctoral position at Paul Valéry University in Montpellier to work on the same theme. With the Veolia Foundation's support, she will extend the epidemiological monitoring, which is essential for proper understanding of cholera and its spread.