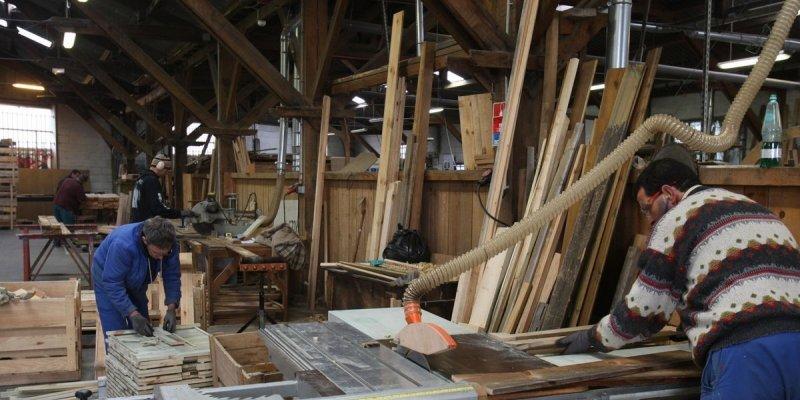 Social and Employment
Place
Anglet port area, France
Sponsor
Roger Agor
Grant(s)
18,000 € to the Selection Committee at 2008/07/01
Project leader
« The association's missions are clearly defined, its social role is strong locally. Its values approach those of Veolia Environnement and its staff is motivated: all these factors make the project realistic, which is a guarantee of success. »

Roger Agor
"Atherbea" is Basque for "shelter". Since 1954 - the year in which Abbé Pierre launched his first appeal for national solidarity - Atherbea welcomes, accompanies and handles the social and professional integration of persons in distress, with or without children.
In addition to its Bayonne emergency hostel, it has created a protected work structure.
Its Adaptation à la Vie Active (AVA) workshops enable former patients, alcoholics on the mend, handicapped workers, former prison inmates, etc., to integrate socially and professionally. To achieve this, it encourages them to adapt to regular professional activity by offering them "future contracts" for one year, open to renewal.
Enhancing the possibilities of integration through the upkeep of open spaces
The AVA workshops develop two different activities. In the port area of Anglet, fifteen persons learn the various wood trades. They produce pallets, crates, and then go on to carpentry and joinery. Recently, the association launched a project to upkeep open spaces. Four persons work at this today, but the association has already confirmed that local demand is sufficiently strong to provide work for a larger number of persons in difficulty.
It therefore asked the Veolia foundation to help it buy professional equipment, such as an open spaces dump truck and a boom pruner and hedge cutter.
It can thus accept projects that are both bigger and more technical, enabling it to hire 10 new integration employees, who will, in turn, acquire complete knowhow on a variety of top-notch equipment ... thereby enhancing their chances of finding a job after their integration contract terminates.