From 4 to 10 December, the Grand Palais hosts Solutions COP21, a unique operation that promotes climate solutions. Among the many stakeholders present, several of the Foundation's partners will be participating in the discussions and presentations that are open to the public.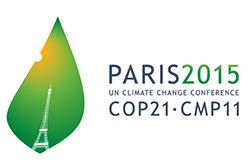 On Friday 4 December at 4:00 pm, the experience of the association Unis-Cité,
supported for six years by the Foundation
, will be made available to the conference entitled
Mobilising young people for the environment and the climate through civic service.
Every year 450 civic service volunteers become "Médiaterres", and are sent out by Unis-Cité into 70 social housing areas in France. There, they educate families about the eco-actions they can use to both reduce their bills and protect the environment.  
On Saturday 5 December at 11 am, the Tara Expedition team will explain
the role of the oceans
in regulating the climate. In conference space no. 1, representatives of the initiative, of which the Veolia Foundation is a
long-term sponsor
, will explain how the oceans produce 50% of the oxygen we breathe and sequester nearly 25% of CO₂ emissions.  
On Sunday, 6 December at 3:00 pm, conference space no. 5 will host the International Union for Conservation of Nature (IUCN) for
a presentation of biodiversity and its challenges
.
The Veolia Foundation has supported this organization since 2012
, along with Olivier Darné's
Parti poétique
, also involved in conference with Fabien Verfaillie, an expert on flora and fauna from 2EI Veolia.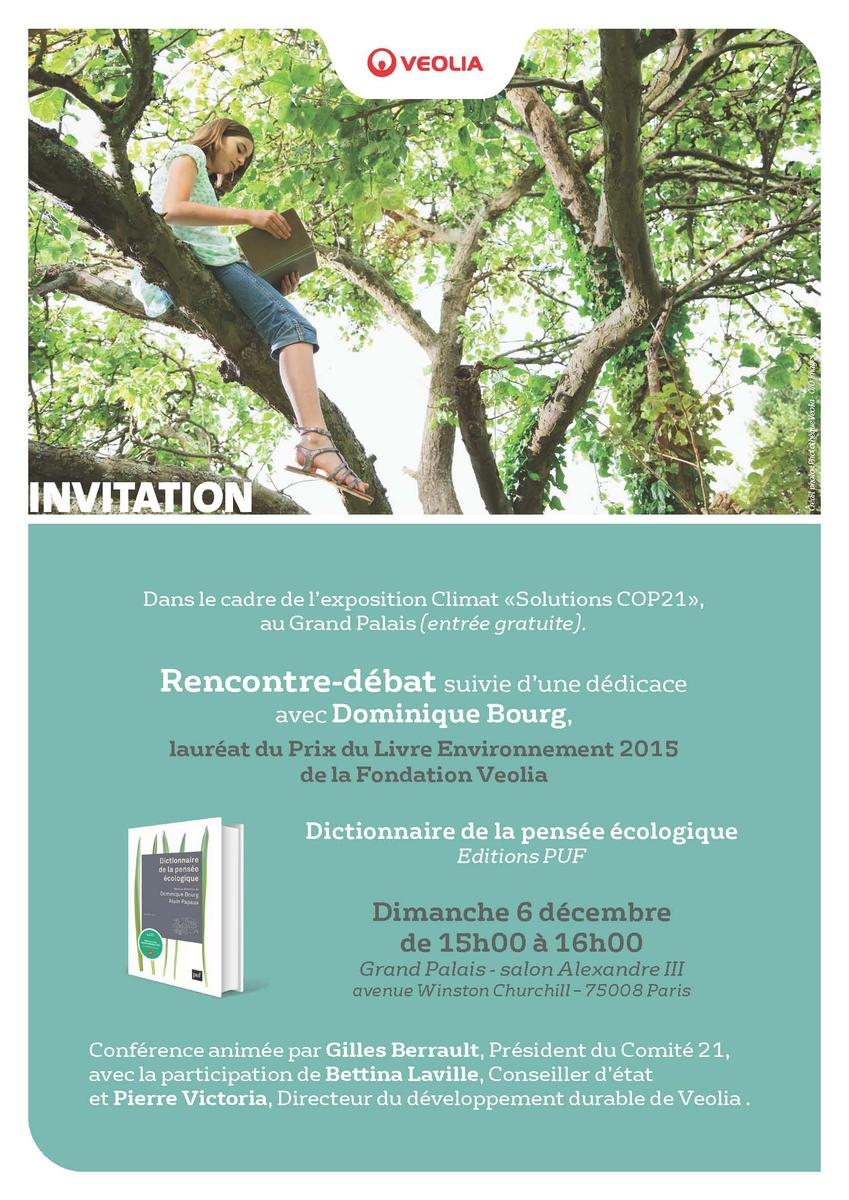 At the same time and until 4:00 pm, Dominique Bourg, author of "
Dictionnaire de la pensée écologique"
and winner of the Environment Book Prize 2015 organized by the Veolia Foundation, will be present for a debate followed by a book signing.  
Finally, on Thursday 10 December at 11:45 am and again at 4:45 pm, the Université Virtuelle Environnement & Développement Durable (UVED) will hold educational mini-conferences. In 30 minutes the audiences will be invited to learn about the challenges of climate change by following some of the modules included in
a MOOC developed with the support of the Veolia Foundation
. *
* *
COP21 Solutions at the Grand Palais
In an area of over 4000 m², 60 conferences will be open to the public between 4 and 10 December. They will help to show a wide audience the numerous products, services, processes and innovations - existing and in the planning – for fighting climate change and its impacts from all over the world. This exhibition space doubles as a contributory web platform dubbed the
Climate solutions hub
, available online in French and English. In total it brings together over a hundred public and private stakeholders including the Veolia Group, which is present in the Grand Palais (stand B2).  
PRACTICAL INFORMATION
Entrance via Avenue Winston Churchill (extension of the Pont Alexandre III).
Metro: Champs-Elysées Clémenceau (L1 and L13).
Bus: 83, 93, 72, 42 and Balabus.
Find the complete programme on www.solutionscop21.org