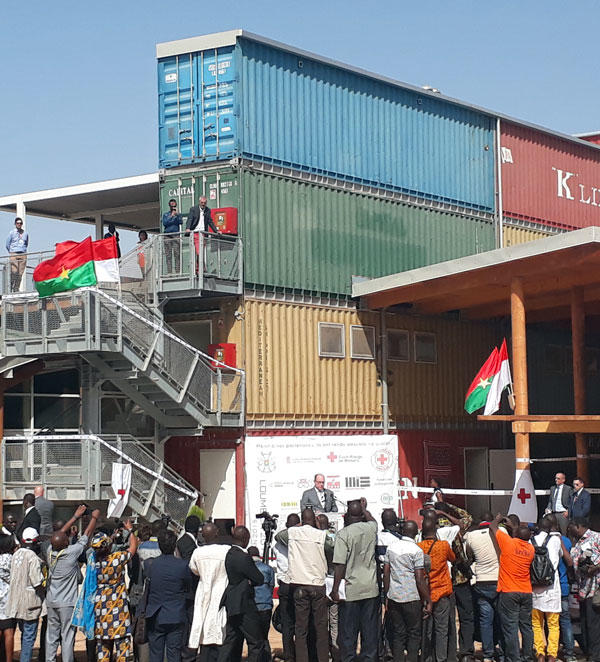 The building brought back memories to some… for the new first aid training centre inaugurated in mid-January at Loumbila, Burkina Faso replays the Monaco pavilion designed for EXPO 2015 in Milan. Made of assembled containers and HQE-certified (High Environmental Quality), the building was a gift from Monaco to the Burkinabe Red Cross. In Loumbila, located on the Burkinabe central plateau, there are now six and a half hectares entirely devoted to a multi-skills training centre. The inauguration took place in the presence of TSH the Prince and Princess of Monaco, The President of the Republic of Burkina Faso, Roch Marc Christian Kaboré and First Lady Sika Kaboré, as well as a host of guests, including the Managing Director of the Veolia Foundation.
Inspired by the solidarity economy and sustainable development, the project is an ambitious one. The building was the result of an upcycling operation that consisted in reusing and enhancing the Monaco pavilion made for EXPO 2015. The training facility features classrooms, a food court, several sports grounds, a nautical first aid structure, a gardening area and a solar field. The Veolia Foundation provided expertise in terms of access to water and of the treatment and management of wastewater.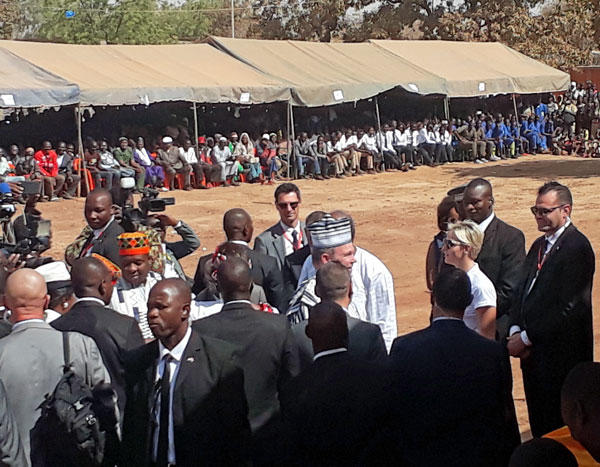 The facility is also operated along innovative lines: it will host courses in first aid and emergency procedures while simultaneously running a hotel business. Operated by a Burkinabe group, the hotel services will not only help to train staff for the hotel and catering trades, but also to make the centre financially independent. Profits from the hotel will make it possible for the Burkinabe Red Cross, who owns the facility, to provide ongoing first aid training over the long term. This represents a balanced achievement that will benefit all Burkinabe people.
Further information about the project supported by the Veolia Foundation.