Less than 10% of the population have social protection in Burkina Faso. Among the most vulnerable are women, some of whom are followed by the Pagabags association. This NGO, which has received support from the Veolia Foundation twice, is located in a suburb of Ouagadougou. It has succeeded in getting garbage collectors, especially plastic bag collectors, and weavers and seamstresses to work together and developing a commercial activity creating fashion accessories from recycled plastics in just a few months.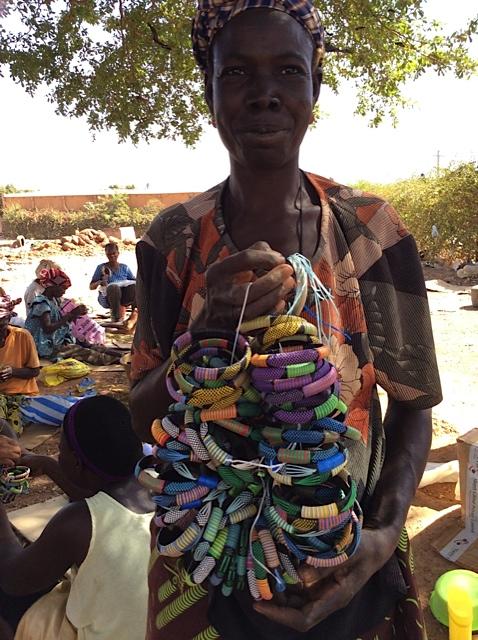 In recent months, Pagabags has gone further: it launched an awareness campaign on women's health and, in parallel, sought to finance the first year of complementary health insurance schemes. The solution came from the sale of traditional Burkinabe bracelets made by a small group of women who belong to the sorter association. The sale of these accessories, called "Smile Bracelets", enabled forty Burkinabe women to be provided with health coverage via Laafi Béologo, a health insurance company which is already a partner of an NGO working in Burkina Faso. Solidarity has no limit at Pagabags...  
View the project sheet on
the Foundation's website
.