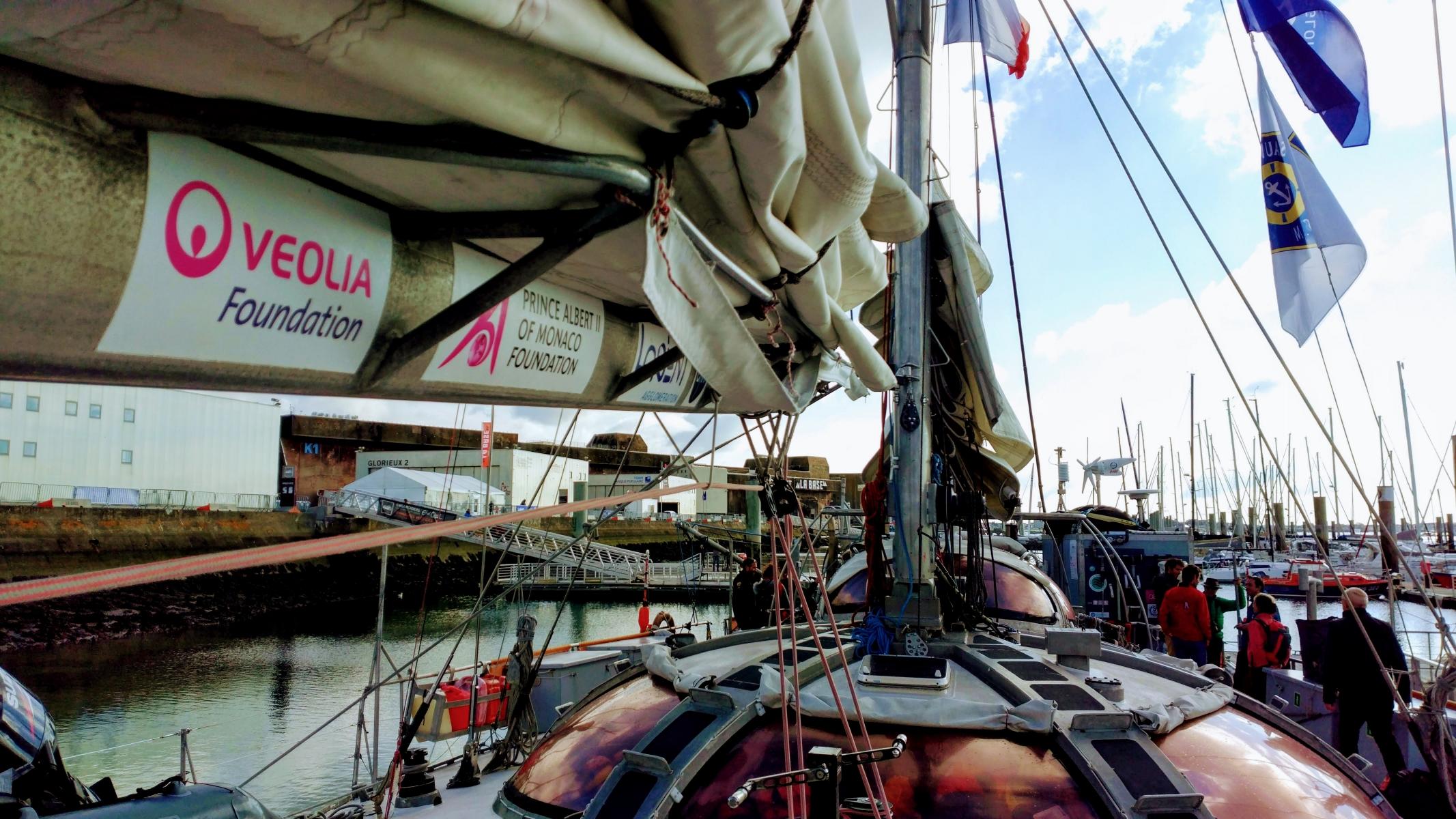 Some 30 boats headed out to sea and over 100 people lined the quayside to welcome Tara home on Saturday 27 October. The schooner supported by the Veolia Foundation had spent 883 days at sea and studied 40 archipelagos during her two-and-a-half-year expedition.
The Tara Pacific expedition utilized a new approach and worked on an unprecedented geographical scale to explore the impact of man-made pressure on the Pacific's coral reefs. 36,000 samples were collected during 2,677 dives across the Pacific Ocean. Scientists will continue their research in order to gain a better understanding of coral in its natural environment and see how capable it is of adapting to climate and environmental change.
Norbert Métairie, the mayor of Lorient, Frédérique Vital, the minister for higher education, research and innovation, Antoine Petit, head of CNRS (France's national centre for scientific research), and Thierry Vandevelde, the Veolia Foundation's executive officer, were delighted with this amazing adventure, supported from the outset by the Veolia Foundation.
*
* *
Plus d'informations :
> Tara back from Pacific Expedition with startling data: motley map of reef health
> Veolia Foundation's support for Tara Expeditions