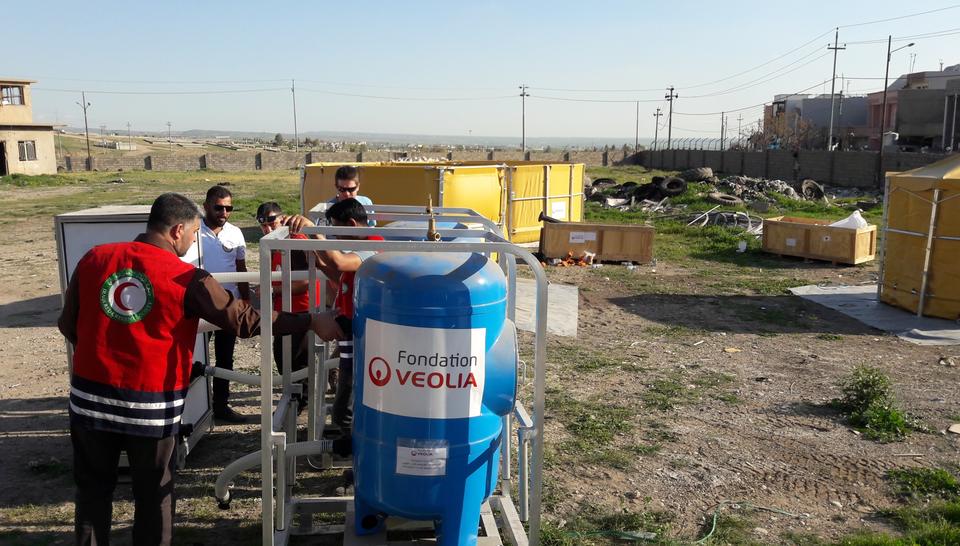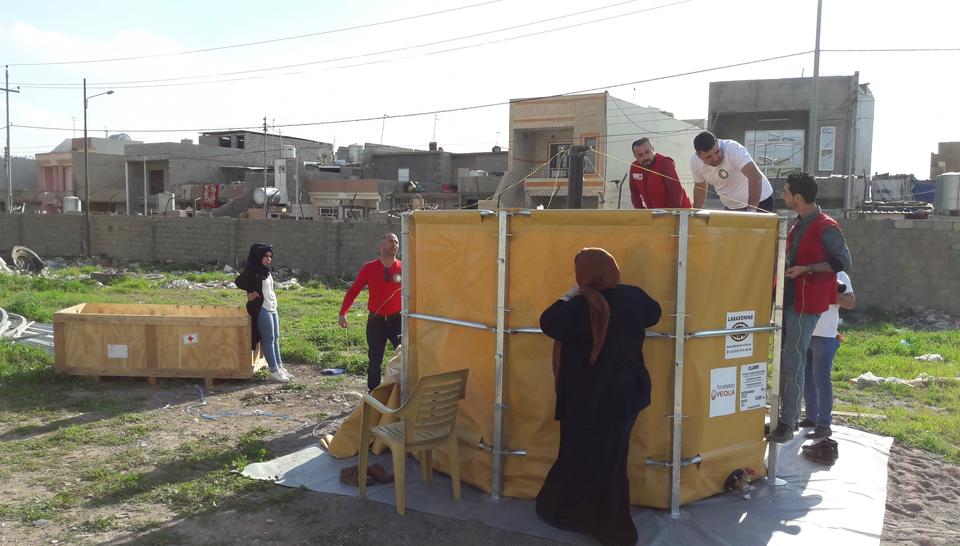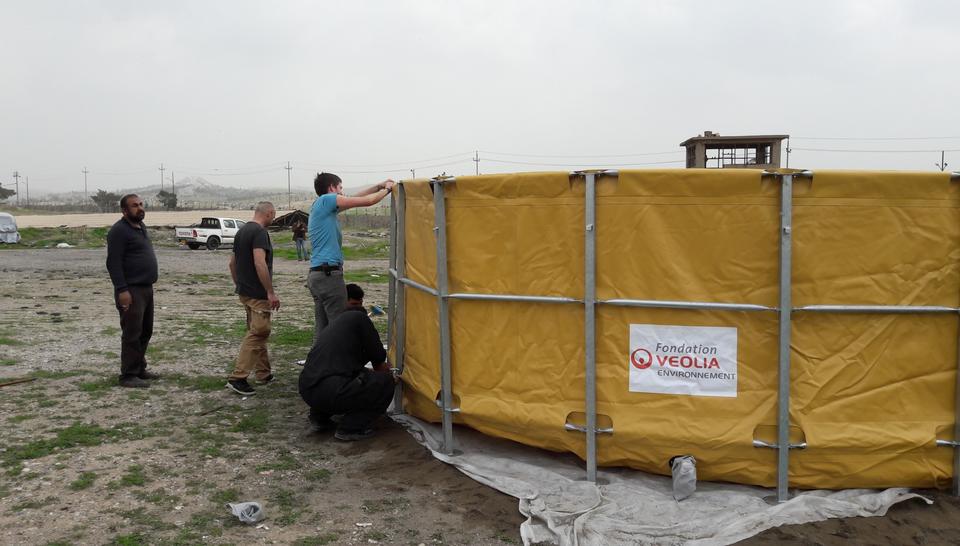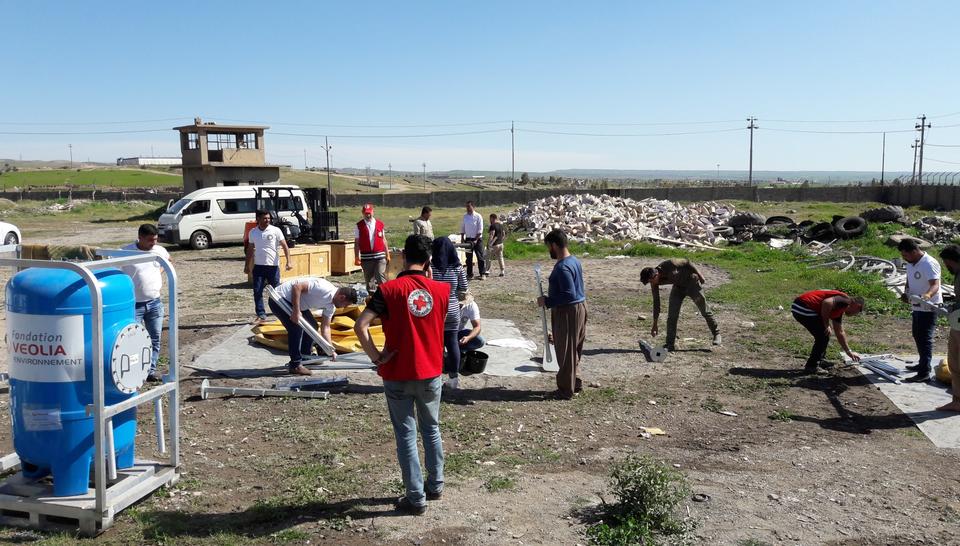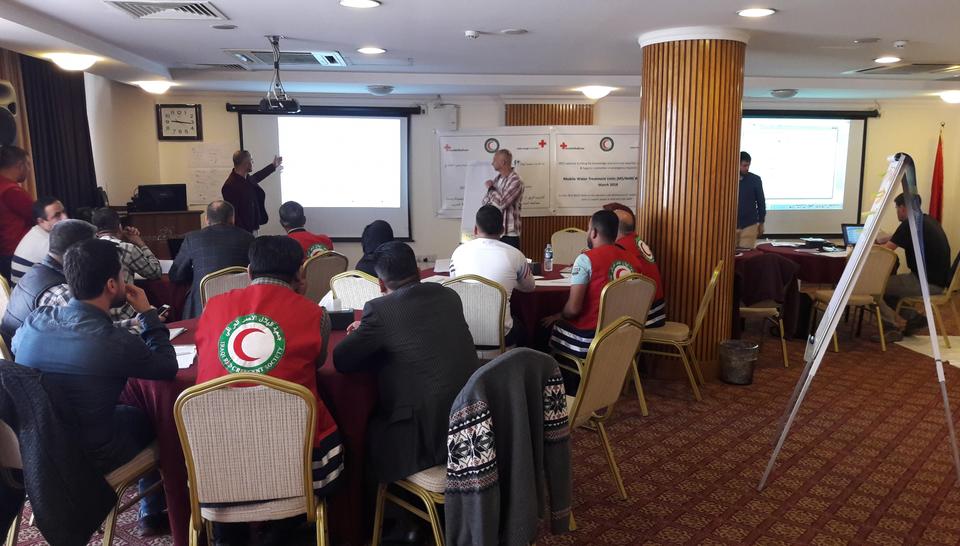 As a long-time partner of the French Red Cross, the Veolia Foundation is helping the association with several of its projects, especially one that consists in strengthening the competences of its sister societies in other countries. In Erbil, Iraqi Kurdistan, Veoliaforce volunteers were already present in the summer of 2017 to train Iraqi Red Cross staff. This region, which has hosted tens of thousands of displaced persons, was the scene of several joint humanitarian aid operations by the French Red Cross and the Iraqi Red Cross.
Having managed the emergency reception and accommodation of the populations, both national societies are now anticipating how to manage future crises. And the Veolia Foundation is standing at their side. A number of Aquaforce 5000 units (mobile water treatment devices designed by the Foundation) were donated to a task force that can respond in the event of a new incident. In March, two Veoliaforce volunteers from the Foundation travelled to Erbil to train their Red Crescent counterparts to operate the units. Association members must be able to intervene, according to emergencies, by deploying the Aquaforce units among the populations.
As far as the Foundation is concerned, it was an exemplary operation. Ultimately, to share expertise about access to drinking water is to lay the foundations for better resilience on the part of the populations.