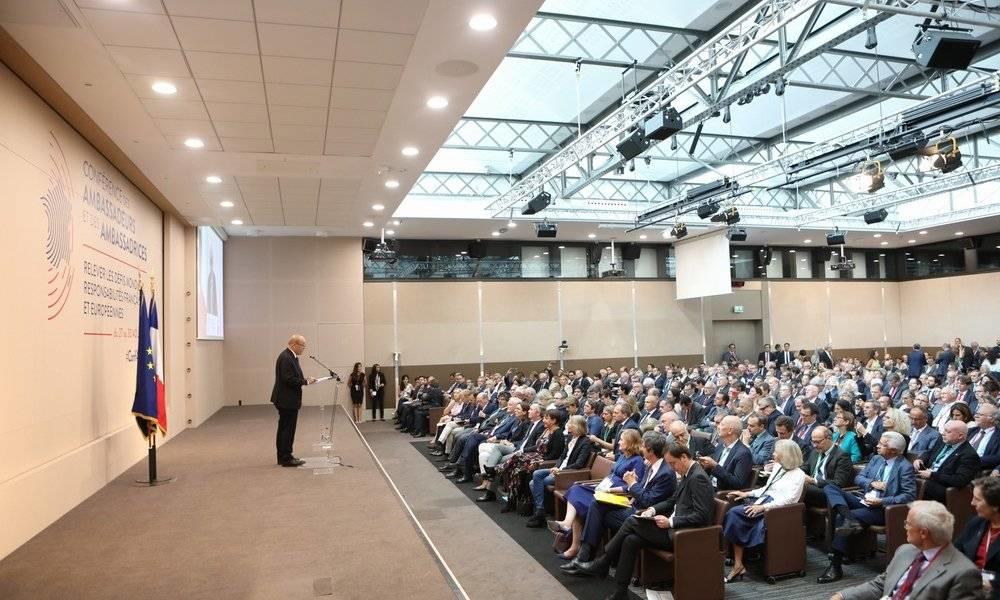 Every year, French diplomats meet in Paris at the end of August to announce the guidelines for the work of France's representatives abroad and in international organizations. Jean-Yves Le Drian, France's Minister for Europe and Foreign Affairs, announced an increase in the resources allocated by France to emergency humanitarian aid: official development assistance increases with the target of 0.55% of gross national income by 2022 and humanitarian aid will be tripled to take the overall figure from €150 million to €500 million by 2022.
 
The Quai d'Orsay's crisis and support centre (CDCS), which is on the front line during humanitarian disasters, asked the Veolia Foundation, its long-term partner, to talk about the operation in Palu in 2018 after the earthquake and tsunami hit Indonesia. Thierry Vandevelde, Executive Officer of the Veolia Foundation, spoke at a round table alongside the Director General of CDCS, Eric Chevallier, Colonel Patrick Gindre, Head of the Inter-ministerial Crisis Management Operational Centre, and the French Ambassador to Indonesia, Jean-Charles Berthonnet.
 
In Palu, Veoliaforce experts, volunteers from the Veolia Group, joined the French Civil Security detachment mandated by the Ministry of Europe and Foreign Affairs to deploy mobile water purification units. Considered exemplary, the operation illustrates the ability of "Team France" to combine public resources and private expertise and provide the best response during humanitarian emergencies.
---
RESSOURCES :