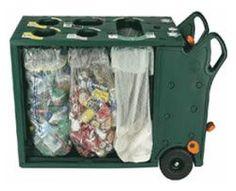 Environment and Biodiversity
Project leader
Place
Marseille, France
Sponsor
François Brianchon
Grant(s)
22 000 € to the Selection Committee at 2007/10/02
"Sorting waste during major sports events is a genuine ecofriendly approach. Besides, Avie's action is consistent with the awareness campaigns conducted by the local authorities about the need to sort the waste. The association thus puts its shoulder to the wheel."
François Brianchon
For several years, Avie (Association Marseillaise de Valorisation et d'Insertion par l'Environnement) is engaged in projects in favor of sustainable development. After the promotion of replacement ecomaterials (biodegradable and compostable bags) with the tradesmen of the area, it is concentrating its efforts today on the issue of household and municipal waste, by selecting sports events as the place to get the message across.
To limit the "collateral" impacts on the environment caused by the event that it selects, the association has acquired a tool that is unique in its class: the retricycle. These little trolleys, which have several compartments, are placed by the volunteers of the association at strategic points of the races and are used to collect and sort the wastes at the source: plastic, glass, food debris, energy beverage cans, etc. Besides its utility, this approach speaks both to the sportsman and the spectators.
Reinforcing waste sorting operations
Having identified a real interest on the part of the organizers and the public, Avie wants to intensify this type of operation in 2008. To do this, it needs to acquire another 30 mobile trolleys and a collection truck. This project will also enable it to train new leaders and also create jobs, requiring the hiring of several technicians to maintain the fleet of trolleys.
Thanks to the additional retricycles that the Veolia foundation will help to finance, Avie clearly plans to disseminate its message on the importance of source separation with an ever growing share of the population.