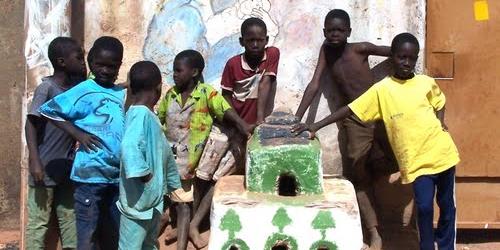 Social and Employment
Place
Nongr Masson Arrondissement, suburban Ouagadougou , Burkina Faso
Sponsor
Marc Fournier
Grant(s)
10,000 € to the Selection Committee at 2006/03/28
  Project leader Lions Club La Bassée-Les Weppes
«  or many children in the Nongr Masson Arrondissement, the school's refurbishment will be an opportunity to learn to read, write and count without having to experience a brutal separation from their families. »

Marc Fournier
Since 2003, the La Bassée-Les Weppes Lions Club (Nord, France) has been sponsoring children in the Nongr Masson Arrondissement (outskirts of Ouagadougou). Gradually, the project has been extended to include all the 480 students at Toudoub Weogoa School, which is in very poor condition.
To ensure this school's future and enable the children to comfortably attend their classes from morning to afternoon, the association decided to finance its complete refurbishment: renovation of dilapidated buildings, construction of new classrooms, supply of school furniture and teaching aids, and running the canteen.
To see this project through, the Lions Club has run fund-raising activities (cultural events, concerts, lotteries and requests from local companies), and contacted the Veolia foundation. The 10,000-euro grant will be used to cover the bulk of the cost of refurbishing the buildings (leaks, cracks, general joinery, glazing, etc.) so that the pupils can once again enjoy attending a "fine" school.