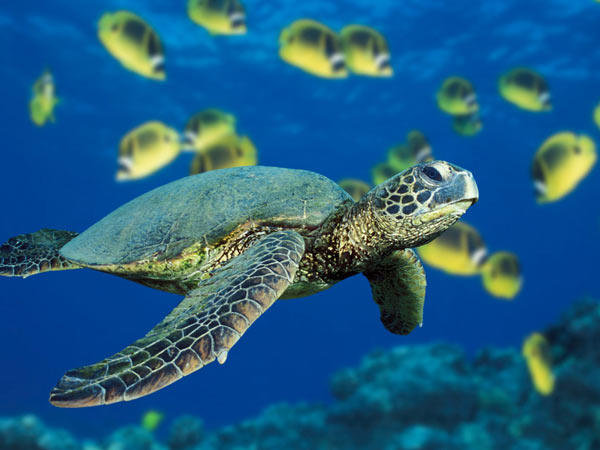 Environment and Biodiversity
Place
Larnas, Ardèche, France
Sponsor
Frédéric Maheux, Veolia Eau
Grant(s)
€40,000 to the Selection Committee at 2005/10/04
  Project leader Ecate
«  Water used for the pools will be drawn from the town supply. It will not be treated in any way so as to create a stable ecosystem, with just the addition of water to enable evaporation. »

Frédéric Maheux
Purchased on an impulse, these tiny turtles can be held in the palm of your hand.
But when they get bigger they suddenly seem a lot less fun. As time passes, exotic turtles come to be viewed as more trouble than they're worth by some owners who then decide to release them into the wild. Since 2000, the "Écate" association (Études, conseils, aides par le travail dans l'environnement) based in Bourg-Saint-Andéol has already recovered about a thousand such specimens. They have been given temporary refuge alongside other reptiles on the Pierrelatte crocodile farm. But faced with a growing phenomenon and the harmful impact these robust and ravenous little creatures can have on the ecosystems of the Rhône-Alpes region, "Écate" has decided to set up a facility just for them: an eco-museum devoted to turtles and aquatic ecosystems.
A site with benefits for both turtle and man
Scheduled to open its doors to the public in 2008, this structure will make it possible to combine environmental protection with economic development, since eight jobs should eventually be created to operate the facilities and welcome the visitors.
The Veolia Foundation helped the association fulfil this twin remit by providing 40,000 euros in funding.
Spread over several years, the project of this new eco-museum includes creating an artificial river, laid out to illustrate a river's life cycle, plus building a greenhouse, more pools, a documentation centre and a centre offering training in environmental professions. Soon, schoolchildren, tourists, students and scientists with an interest in environmental conservation will be able to learn more about the aquatic environment.