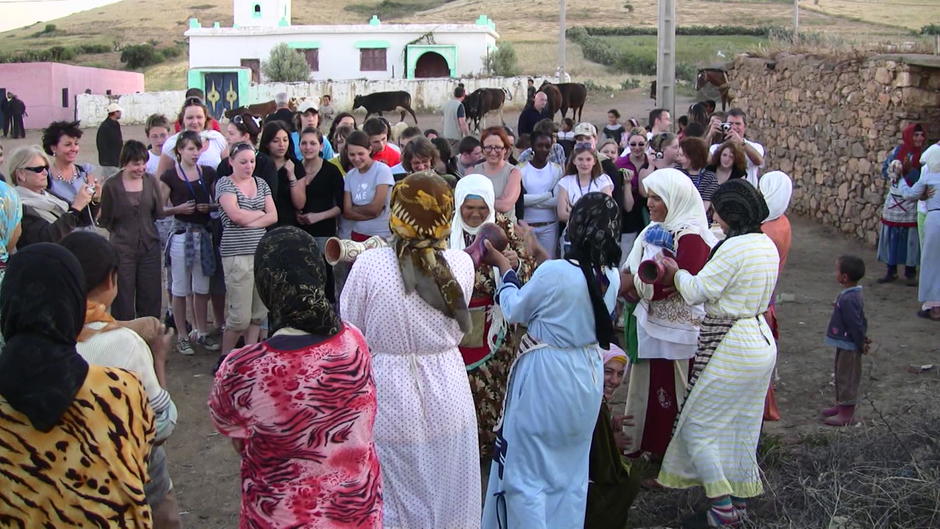 Humanitarian and Development
Place
Tmamna, 80 kilometres from de Marrakech, Morocco
Sponsor
Mohammed Anyaten
Grant(s)
€10,000 to the Selection Committee at 2005/02/08
  Project leader Association des amis du village de Tmamna
Located around 80 kilometres from Marrakech, in Morocco, the village of Tmamna had neither electricity nor running water until just recently. Every day, women and children are required to journey between 7 and 10 kilometres on foot to fetch drinking water in neighbouring villages. The water stagnated in the receptacles, which encouraged the development of illnesses like bilharziasis and dysentery. In addition, the children who went to fetch water could not go to school at the same time.
 
A savings account for maintenance
With the well, the children have more time for studies and can get ahead in society.
To put an end to this situation, a man who was born in the village established an association in 2004, Les Amis du Village de Tmamna (AVT) — Friends of the Village of Tmamna, with an essential purpose: bring running water into the village.
A well was dug, tapped by a solar-powered pumping station, non-polluting and incurring minimal operating costs. The system was inaugurated in late 2006. The villagers agreed with AVT on a practical management system: they chose the guard for the facility, to whom they pay a modest sum to buy a 100 litre water barrel. Once the guard has been paid, the rest of the money is deposited in a savings account in the name of the village and is used for maintenance and, if necessary, for refurbishing the installation.
The €10,000 from the Veolia foundation was used to finance the digging of the well. Since the water started flowing, the AVT Association has set a new challenge: to create a women's cooperative.