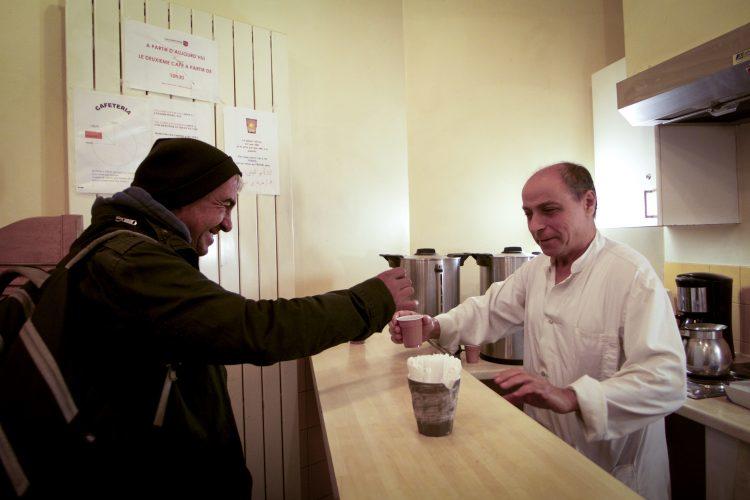 Social & Employment
Location:
Bordeaux (France)
Sponsor:
Jason Wilson
Grant:
€4,000 at the 10 April 2018 Selection Committee (2018 Student Solidarity Award 2nd prize)
Project leader
Solinum has been working since 2015 to address the exclusion of the most vulnerable members of society by developing digital services tailored to their needs, working in partnership with social services. The association seeks to identify, support and develop social innovation by designing digital tools to address the exclusion of vulnerable people. To this end, Solinum combines the know-how and experience of a diverse group of people, including academics, private sector representatives, business owners, heads of charities, social workers and mediators.
A database of resources
Victoria Mandefield, a student and business owner, and the director of Solium, had the idea of creating a web platform to help the SAMU social (emergency outreach service for the homeless) and humanitarian organisations. What was the aim? Map locations and resources useful and accessible to the homeless: where to eat? Where to sleep? Where to leave luggage? Where can you wash? How to undertake administrative formalities? Etc.
 
Christened Soliguide, this local directory is now accessible online and via interactive terminals located in railway stations. Solinum now wants to move on to the next phase by developing Romanian and Kabylian versions so that as many people as possible can make good use of this reintegration "sat nav".
 
The approach aims to be inclusive. The design of the website was developed with all the stakeholders (direct beneficiaries, non-profits, local councils, social workers etc) so that it is tailored to the extremely varied situations encountered.
 
Solinum scooped second prize at the 2018 Student Solidarity Awards for this project combining solidarity and digital innovation.