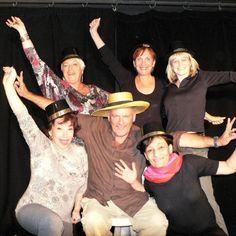 Social and Employment
Place
Nice, Alpes-Maritimes, France
Sponsor
Philippe Delrue
Grant(s)
30,000 € to the Selection Committee at 2006/07/04
Project leader
Ligue nationale contre le cancer des Alpes-Maritimes
"At a time when society is seeking to change how it views cancer, the creation of a center such as this answers the need to improve the everyday of patients by providing them with support, assistance and continuity in their contact with society. It is a way of being more human in the face of this disease."
Philippe Delrue
The fight against cancer, recently raised to the level of a major national cause, involves more than merely its medical aspects. While the combat against the disease remains essential, an increasing number of initiatives are focused on overarching patient support. Already deeply involved in making the treatment of patients and their families' more human, the Ligue nationale contre le cancer (French Cancer League) is planning to open a pioneering new center in Nice next October.
Working closely to prevent uncertainty
Prevention, psychological support, esthetic care, advice and support on the social and professional levels, along with relaxation, entertainment and creative workshops... the aim is to help patients overcome the various difficulties they face. To do this a maximum number of stakeholders (administrative services, associations, volunteers, etc.) will be brought together in the same building requiring refurbishment in the heart of the city.
Steered by the League's Alpes-Maritimes Committee and planned as the forerunner to similar centers in other regions, this project aims above all to take better account of the suffering of patients all too often facing an uncertain and isolated existence. It has received generous local support and funds from a variety of sources: companies, municipalities, personal donations and funds generated from recycling glass in Nice.