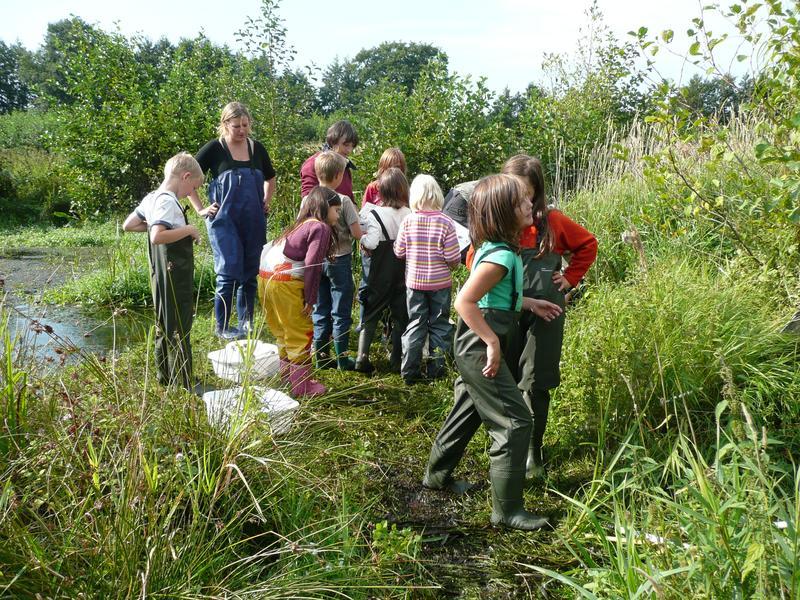 Environment and Biodiversity
Place
Bremen, Germany
Sponsor
Marcus Gericke
Grant(s)
14 000 € to the Selection Committee at 2008/05/27
Project leader
« I was born in Bremen and have always worked in the area. It's a pleasure for me to discover my native city from the standpoint of environmental education. I was deeply impressed to discover all the programmes aimed to familiarise young people with our environment. My initial idea, to amalgamate the work of the network, would be to provide the travellers in our trains with a newsletter on these fine initiatives. »

Marcus Gericke
Thanks to the association "Bremer Umwelt Beratung e.V." (BUB), projects in awareness raising and respect for the environment, and practical hints disseminated to consumers and school children, have been highlighted for several years in the city and its environs. For example, BUB conducts educational campaigns relying on the local media, and for the last nine years, it has been dispensing environmental training courses in the universities of Bremen and the neighbouring town of Bremerhaven. As the pivot of this commitment, BUB was picked in 2007 by the Minister of the Environment of Bremen to coordinate all activities related to environmental education in the city. The habitat and energy are two of its main focuses.
120 different projects throughout the built-up area
Following the official recognition of its work by the Ministry, it opened a coordination centre, the "Umwelt Bildung Bremen" (Environment and Education of Bremen) with the aim of fostering the environmental education of children and adolescents in the area, and facilitating the synergies between various local players, to give more punch to their projects.
In 2008, in connection with five environmental education centres in the city, BUB is backing 120 different projects and 11 project leaders, each working in one of the neighbourhoods of the built-up area. All the age brackets are potentially interested in the activities promoted by the coordination centre, because it selects the most innovative initiatives aimed at children, families, teachers and adults in general. Besides, the centre plans to work with health institutions and social work associations in order to reinforce the environmental awareness of the most disadvantaged populations.
To impart greater visibility to all the projects that it accompanies, the centre has asked the Veolia foundation and other patrons to help it acquire tents and mobile homes to enable it to present all the projects that it encourages during the various public events in the city (children's fêtes, environment week, etc.). BUB also plans to launch various communication plans to supplement this action aimed at the public at large.