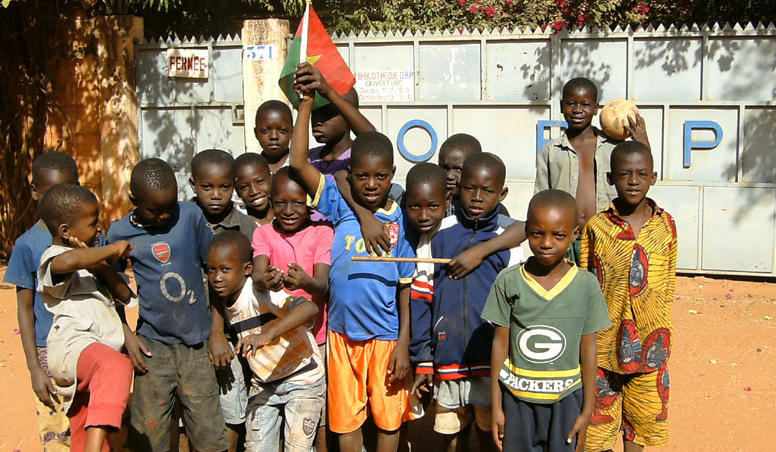 Humanitarian and Development
Place
Barsalogho (province of Sanmatenga), Burkina Faso
Sponsor
Jean-Pierre Thévenon
Grant
7 500 € to the Selection Committee at 2008/05/27
Project leader
Ouaga
« For the first time in its experience in Burkina Faso, Ouaga is faced with the tough realities of the field, with the inability to find water in the courtyard of the CREN after five unproductive wells. From something ordinary, the project became an emergency: it is impossible to leave this nutritional education centre without access to water. »

Jean-Pierre Thévenon
Since 2004, the association Ouaga, founded by HEC students, has been working in Burkina Faso in the province of Sanmatenga. It has built school infrastructures and bush sanitary facilities. Thanks to its effectiveness and to the many partners that it has gathered around its projects, Ouaga has already succeeded in building or enlarging two schools.
For more than a year, it has grappled with a new project: a Nutritional Education and Recuperation Centre (CREN) located in the village of Barsalogho. Nearly 16,000 children under five live in this community, with a total population of 130,000 inhabitants. And in this region - one of the poorest in Burkina Faso - infant malnutrition is a major public health problem: too many nursing infants suffer from weight deficiencies. For Ouaga and the villagers with whom it works, the CREN therefore represents an indispensable investment: it helps in fact to battle infant malnutrition and the children's diseases that come in its wake.
The water is certainly there...but 750 metres from the Centre
In 2007, the Veolia foundation had already helped Ouaga to finance part of the operations to build the CREN. At the time, this meant drilling a well in the centre's perimeter, to supply the necessary quality water. Unfortunately, the water was certainly found... but 750 metres away! Ouaga therefore asked Foundation for a second grant. To supply water to the health personnel, the mothers and the nursing infants, a much larger scale water supply structure has been built: this still involves a well, but with a submersible pump, a distribution network and a water tower in order to make the water supply secure.
Faced with the challenge raised by the opening of this CREN - the sanitary improvement and sometimes the survival of hundreds of babies - the Veolia Foundation has agreed to back the project a second time. Without water, the medical centre cannot possibly function!