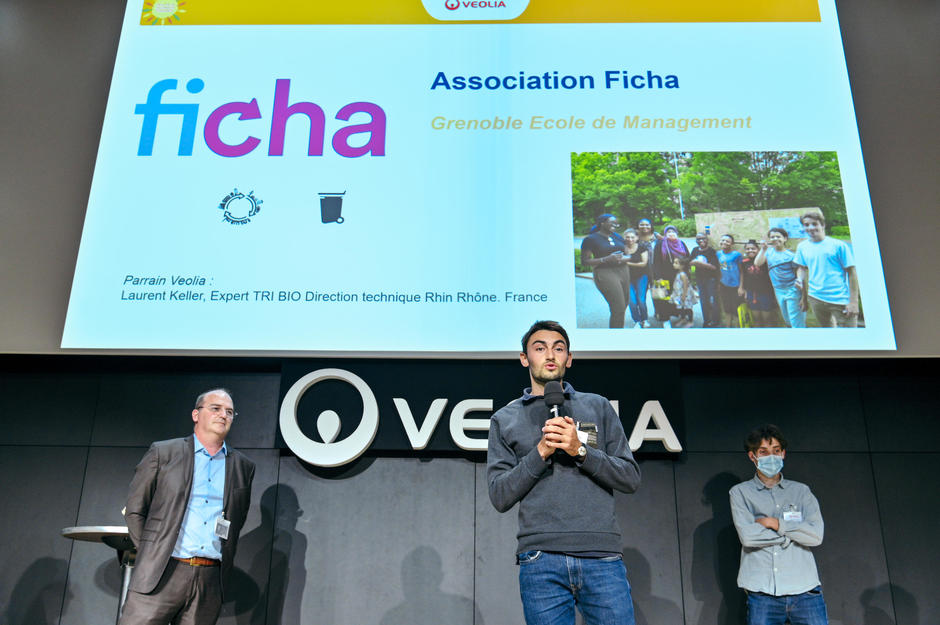 Environment & Biodiversity
Location:
Grenoble (France)
Sponsor:
Laurent Keller
Grant:
€ 3,000 during the Selection Committee meeting on 16 March 2020 (Student Solidarity Award in 2020)
Project owner
Ficha, created by students from the Grenoble School of Management, has set itself the goal of improving selective waste sorting where it is least respected: in blocks of flats. Since it was created in early 2019, it has imagined, developed, and tested solutions for optimising this eco-citizen behaviour. Ficha thus came up with the Bellepou, a pre-collection bag distributed to residents for sorting directly in their flats. The association also designed the Cocon, a connected container that measures the quality of sorting and rewards its authors.
The device is based on physical components and a smartphone application. The association starts in the person's flat, where a recycling box, adapted to the municipality's sorting instructions, is installed. Then a connected container is deployed in the block's bin room. Finally, users download the Ficha application. This allows users to scan the waste to identify the correct sorting bin and to log in before pouring out the box's contents. Why log in? Users can monitor performance and, above all, earn points to obtain valid reductions at partner brands (bulk grocery stores, sustainable mobility solutions, etc.).
The association, which tested the solution at the Grenoble university restaurant (CROUS), wants to move up a gear by focusing on the city of Grenoble. The project was awarded the Veolia Foundation 2020 Student Solidarity Prize.