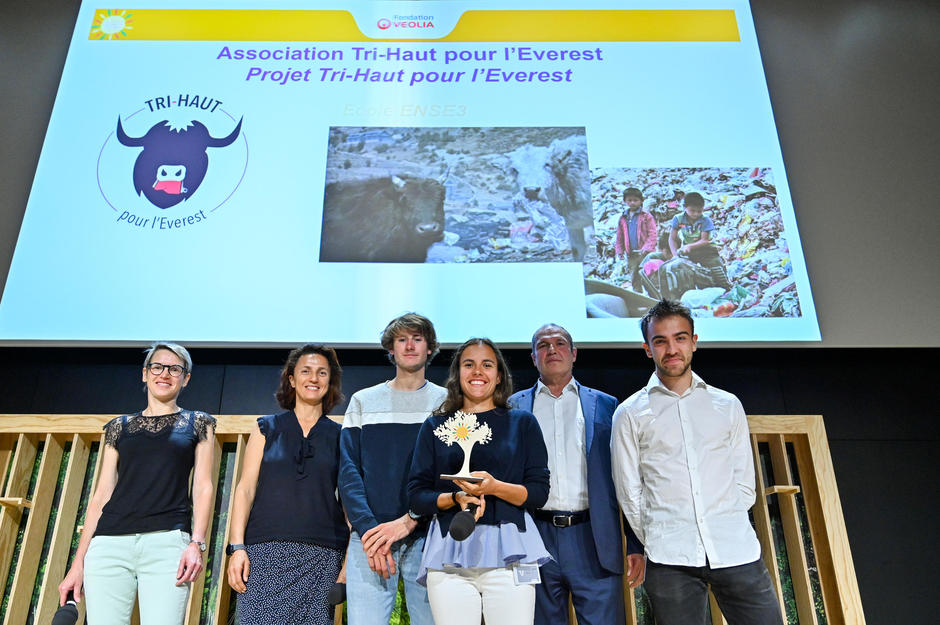 Environment and biodiversity
Location:
Pangboche (Région Khumbu - Népal)
Sponsors:
Danielle Gerentet/Martin Champel
Grant:
​€3,000 by the 06/04/2022 Selection Committee (Student Solidarity Prize 2022)
Project Leader
High mountain tourism is not always the best promoter of ecology. Far from it. An association of students has taken the subject head on with a waste treatment project in Pangboche, the last village on the Everest climb.
The conquest of Everest continues to fascinate and there are many candidates for the climb. With a growing volume of waste. The subject is not a minor one: for the moment, waste management is limited to landfill, with the risk of soil and river pollution.
The association Tri-Haut pour l'Everest, created by students from the engineering school ENSE3 - Ecole Nationale Supérieure de l'Eau, Energie et Environnement at Grenoble INP, has taken up this issue. The association, in conjunction with the inhabitants of Pangboche, the last village on the Everest ascent, and local partners including the Nepalese authorities, began by categorising the different types of waste and measuring their volume.
Then the project for a waste management and treatment unit was born. It includes a low-carbon incinerator (pollution filter and energy recovery system) and a composting system. Tri-Haut pour l'Everest is also banking on innovation with the planned use of a high-altitude pyrolysis system. The aim is to organise the collection and destruction or recycling of waste in Pangboche. The students are also planning an awareness-raising campaign for local residents and tourists.
This project, winner of the Veolia Foundation's Student Solidarity Prize 2022, was born with the ENSE3 class of 2021 and will continue in 2022 with a new generation of students.