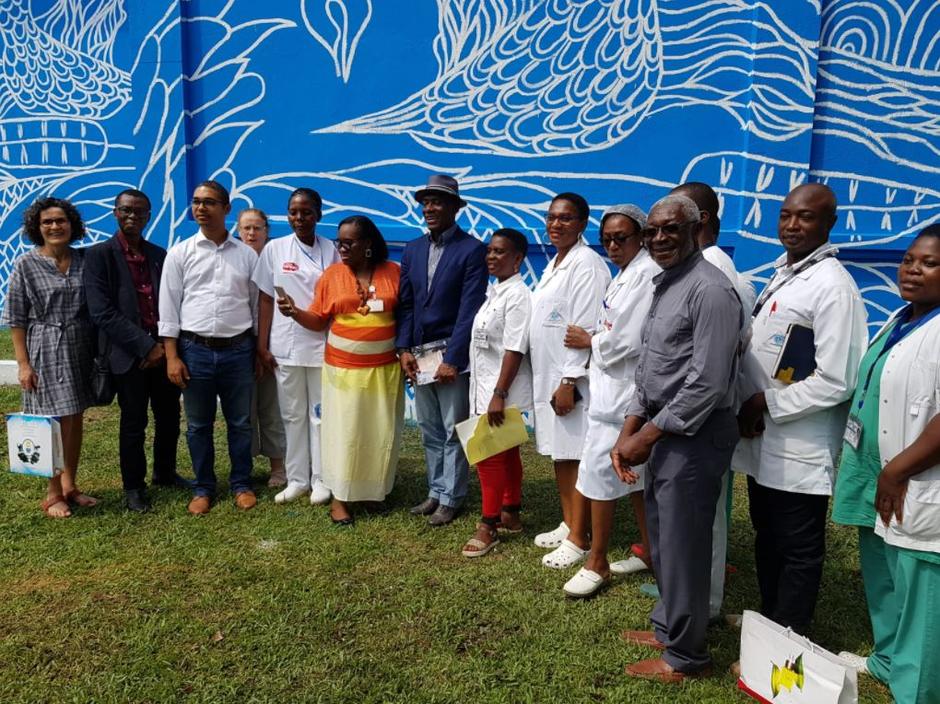 Humanitarian & development
Location:

Douala (Cameroon)

Sponsor:

Didier Brunet

Grant:
€20,000 at the selection committee meeting on 28/10/2020
Project owner
Téo Aquitaine, an association created in 2013, works to improve healthcare in the field of paediatric neurosurgery. It relies in particular on the skills of a multidisciplinary medical and paramedical team from the Bordeaux University Hospital, composed of neurosurgeons, neuropaediatricians, intensive care anaesthetists, operating room nurses, etc. It undertakes a number of activities in Cameroon, Yaoundé and Douala.
Operations, follow-up, training, support...
Generally speaking, Téo Aquitaine helps children with brain or spinal cord pathologies to receive therapeutic treatment in their own country. It then ensures these young patients receive follow-up care. It also offers training to the local teams responsible for them in the fields of general medicine and surgery. And it supports local scientific research on these topics. It also encourages screening for malformations in at-risk women. It has also created and now runs a centre focusing on treating children with disabilities.
Regular assistance in Douala
On average, Téo Aquitaine members organize one mission per semester in Douala. During the last two, it was able to undertake around thirty paediatric neurosurgery interventions and around a hundred consultations for children suffering from hydrocephalus. On the training side, workshops on paediatric emergencies and resuscitation, and screening for cardiovascular diseases, have been organized.
The family centre project
Alongside all these purely medical initiatives, Teo Aquitaine would like to be involved in opening a family centre in the Hôpital Laquintinie in Douala. The project will be undertaken in partnership with Bordeaux Métropole, the Bordeaux City Council and the Urban Community of Douala. The aim is to build a sociable space for young patients and their families right in the heart of this healthcare establishment. It will allow the family to be present without hindering the nursing staff in their work. It will also be a place in which to make parents aware of the follow-up care required for children undergoing surgery.
A well-built environmentally friendly building
The family centre layout consists of several distinct spaces. First, a common living space where the families of hospitalized children can get together and share meals and games. Then, parents will have an outdoor kitchen at their disposal where they can cook as they would at home, in compliance with the mandatory hygiene rules governing a hospital setting. In the preoperative area equipped with dedicated sanitary facilities, young patients can be prepared for their operation in the most hygienic way. Dormitories and separate male and female sanitary blocks will be available for families. A last space will be dedicated to the administrative management of the centre. It will also be used as a meeting room.
The family centre is environmentally friendly: a wooden structure, natural ventilation, green roofs, rainwater recovery, biogas production, photovoltaic system, etc. It will have electricity. It should therefore serve as a model for developing local sustainable construction.