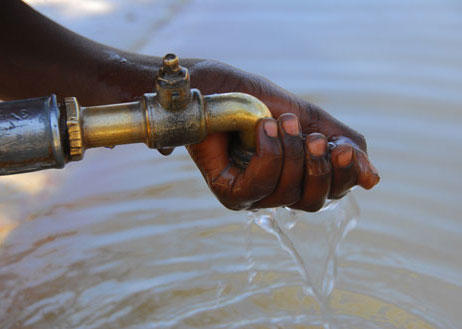 Humanitarian & development
Location:

Kinshasa (Democratic Republic of Congo)

Sponsor:

Thierry Vandevelde

Grant:
€75,000 on 18/01/2022
Project leader
National Water Hygiene Sanitation Action Committee (CNAEHA), Democratic Republic of Congo (DRC)
In Kinshasa, the capital of the Democratic Republic of Congo, the multi-year, multi-sectoral plan to combat cholera is continuing. A reflection is being carried out within the framework of the renewal of the plan with the constitution of workshops and an international conference in preparation.
The Veolia Foundation has been involved for many years in the fight against cholera in the Democratic Republic of Congo (DRC). Recurrently affected by waterborne epidemics, the country has adopted a multisectoral strategic plan for the elimination of cholera (PMSEC).
This programme is supported by the National Water Hygiene Sanitation Action Committee (CNAEHA), a structure attached to the DRC's Ministry of Planning, which coordinates inter-ministerial actions in the field of water, hygiene and sanitation.
In order to renew the PMSEC, the Committee is engaged in a major evaluation process, supported by the Veolia Foundation. Workshops are being set up in the affected provinces to create health surveillance databases on cholera and water-related diseases, disseminate these data and publish epidemiological bulletins. 
A feedback process will then take place, leading to the organisation of an international conference in Kinshasa on this major public health issue.